Kraken place goaltender Chris Driedger on waivers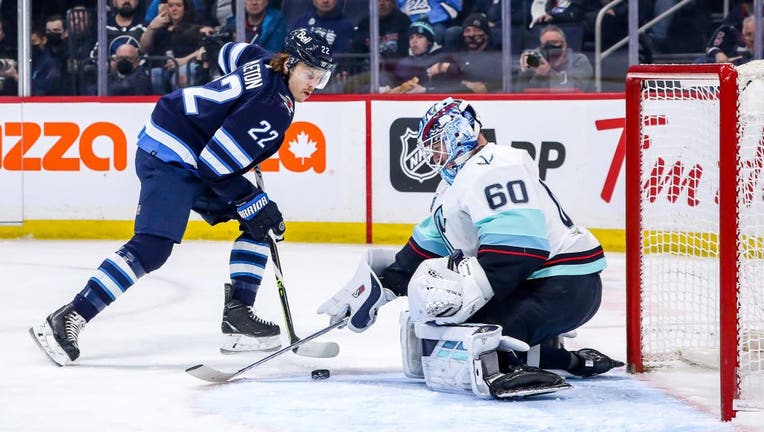 article
The Seattle Kraken placed goaltender Chris Driedger on waivers on Thursday as he continues his recovery from a torn ACL sustained playing for Team Canada in the IIHF World Championships last June.
Driedger, 28, hasn't played in a game for the Kraken this season as he's been on an extended rehabilitation for his knee injury. Driedger being placed on waivers would seem to indicate that Driedger is ready to return to game action. He's been taking part in practices and working out with the team in recent weeks.
By being placed on waivers, Driedger is available to be claimed by the rest of the NHL until 11 a.m. on Friday. If he clears waivers, Driedger can be assigned to AHL Coachella Valley to begin playing in games for the Kraken's minor league affiliate.
"That's part of the process, a step in the process that (Driedger) is at," head coach Dave Hakstol said. "He's worked really hard through his rehab here. He's done everything that he can do without getting into games."
Driedger was selected by Seattle in the expansion draft in 2021 after posting a 14-6-3 record with a .927 save percentage in 23 games played for the Florida Panthers in 2020-21. But like Philipp Grubauer did as well, Driedger struggled during the Kraken's inaugural season. He finished the year with a 9-14-1 record with a .899 save percentage in 27 games played.
Driedger is under contract through next season and carries a salary cap number of $3.5 million. Teams in need of goaltending help could be intrigued by Driedger's availability, but it would be a leap of faith to add him with no game action yet this season.