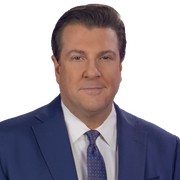 David Rose anchors FOX 13 News at 5, 6, 10 & 11 p.m. He is also the host of The Spotlight, a weekly show on crime and public safety issues in Western Washington.
David was awarded the FBI Director's Community Leadership Award in 2010. He grew up in Monroe, La. and graduated from Southern Methodist University.
When not working, David loves Sci-fi movies, golf and supporting Special Olympics Washington, Crime Stoppers and the Behind the Badge Foundation.
The latest from David Rose
Seattle Police robbery detectives are asking for your help to identify a man who snatched a woman's purse and threw her to the ground in the process. 
Deputies are digging up a property near Arlington in hopes of finding 39-year-old Jessica Seybold, a mother of two who disappeared in the area in 2017.
The Seattle Police Department is looking to identify two suspects they say tried to carjack a man at gunpoint while he was at a carwash and shot him in the eye.
The U.S. Marshals led Pacific Northwest Violent Offender Task Force and the Washington State Department of Corrections has located a wanted sex offender and fugitive, Matthew Loren Harbert, 39.
Detectives arrested a man accused of shooting another driver in an apparent case of road rage last year in Tacoma.
"It's not fair that he doesn't get to see me grow up. I hope that whoever killed my dad will get caught so other kids don't have to feel what I feel," said Timothy Robinette's then-10-year-old son, Evan.
The problems first surfaced publicly in 2014 when a non-profit founded by Law & Order: SVU star Mariska Hargitay began sending public disclosure requests to police agencies across the country.
PIERCE COUNTY –  The Pierce County Sheriff's Department is asking for the public's help to identify the suspect who shot and killed 43-year-old Daniel Stueart aka "Danny Rasher". The shooting happened at 7:29 p.m. Saturday, April 13, 2019 off the 10000 block of Steele Street South in an encampment in a wooded area near Charlton Lake.