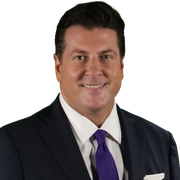 David anchors FOX 13 News at 8, 9, 10 and 11 p.m. He is also Executive Producer and Host of Washington's Most Wanted, a half-hour weekly crime-fighting television program that's led to the capture of more than 1,224 fugitives and helped numerous victims since 2008.
David was awarded the FBI Director's Community Leadership Award in 2010. He grew up in Monroe, La. and graduated from Southern Methodist University.
When not working, David loves Sci-fi movies, golf and supporting Special Olympics Washington, Crime Stoppers and the Behind the Badge Foundation.
The latest from David Rose