ID needed of 12 suspects who brutally attacked and robbed dive instructor in Des Moines
DES MOINES, Wash. - Police really need your help identifying multiple suspects who teamed up to viciously beat and rob a man being a good samaritan and doing his civic duty. 
Surveillance video from last Saturday at 6 a.m. at Redondo Beach in Des Moines shows the victim is a dive instructor who took it upon himself to sweep up trash and broken glass that he saw in the parking lot.
"During the process of cleaning up, he was confronted by two males who say something to him. He somewhat responds and then is attacked. Brutally punched, goes to the ground and is kicked.  The two suspects are joined by up to 10 additional people that come from 4 separate cars in the parking lot and brutally attack this gentleman, while he's on the ground in the parking lot, punching and kicking him while he's on the ground," said Det. Sgt. Dave Mohr with Des Moines PD.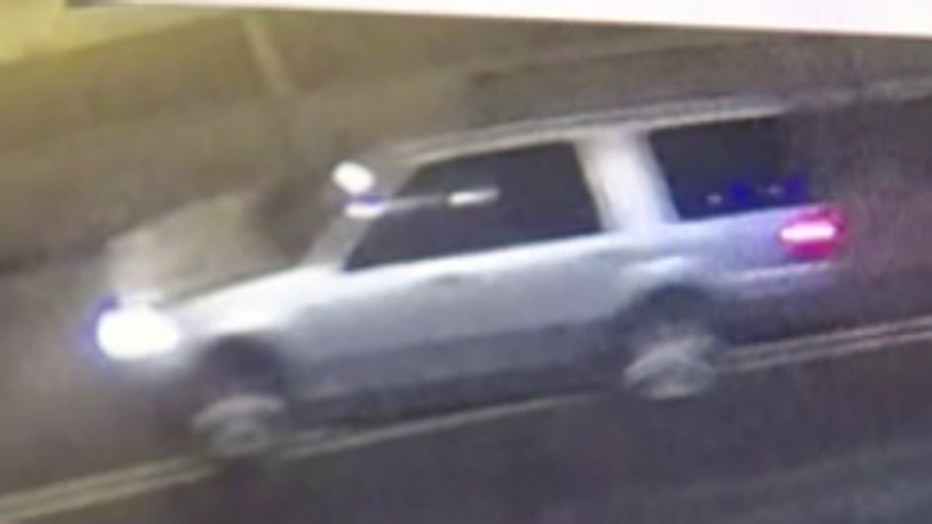 Suspect vehicle 1: Silver Expedition
Surveillance video shows a suspect hitting him and then putting the boots to his head causing serious injuries. The suspects then got into the victim's vehicle and stole personal items from him.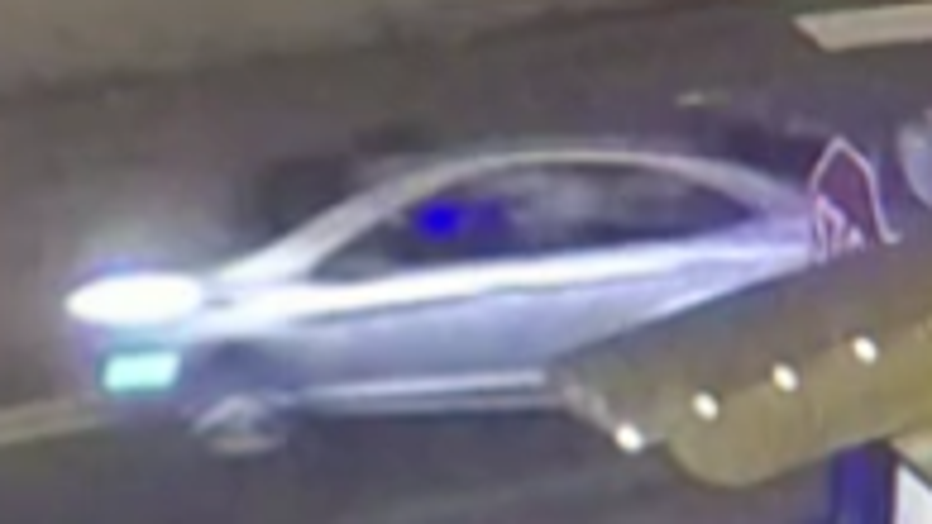 Suspect vehicle 2: Ford Fiesta
"The suspects leave the scene in four separate vehicles, a white Chrysler 200,  a silver Ford Expedition, a Ford Fiesta, also silver in color and a Jeep Compass, also silver in color.  And in particular, the Expedition has a roof rack that can be seen. You can see the outline of what appears to be a rack on the top of the Expedition.  We're hoping that the public can look at these photographs  and help establish who the responsible parties are for this incident," said Det. Sgt. Mohr.
At a  stop light as the vehicles approached Federal Way, one suspect is seen getting out of a vehicle and getting into another one.
"This was a brutal crime. We do not want to have this go unpunished and we want to have Redondo a safe area for those people who choose to use it," said Sgt. Mohr.
The victim is still recovering from his injuries. His fellow divers were shocked when they heard what happened.  
"Normally, this is one of the safest places you can go diving.  I understand he got here super early but even then, it's usually not at all on our minds, scuba divers, that we're going to encounter any problems here," said Jim Minor who is friends with the victim. 
"As you can guess by someone who has had such a traumatic thing happen to him, he just needs some time.  He sounded like he is doing ok but I am just praying that he gets better soon and I see him under water again soon," said Minor. 
If you can tell Des Moines Police who attacked the victim, who drives the vehicles or where to find them or if you can identify any of the suspects involved, crime stoppers of Puget Sound will pay you a cash reward of up to $1,000 per suspect charged in the case.
Don't wait until the next victim gets killed....call the hotline right now at 1-800-222-tips or text the tip through the P3 Tips app on your cell phone. You will remain anonymous. 
I will personally give you an extra $1,000 cash if you provide the name of the suspect who first started punching the victim and it leads to his arrest.  You can email me at David.Rose@Fox.com.