The history behind May Day, from flower pots to workers' rights


SEATTLE -- May Day in Seattle is known for two things:

First, well-attended peaceful marches and rallies of those showing support for immigration reform and labor rights.

Second, a day sometimes punctuated by a handful of violent protesters.

But anytime Q13 News posts a May Day story, Facebook commenters are quick to remind us that to many, May Day involves flowers, baskets and kind deeds for neighbors.

The holiday seems to have evolved from a European tradition of celebrating the beginning of spring.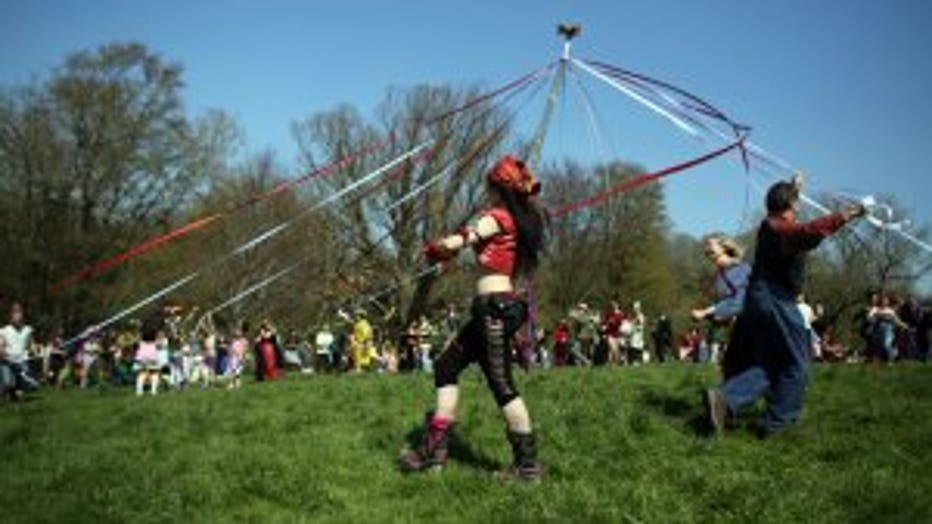 People dance around the Maypole used in a Beltane May Day celebration below Glastonbury Tor on May 1, 2013 in Glastonbury, England. Although more synonymous with International Workers' Day, or Labour Day. (Photo by Matt Cardy/Getty Images)


Many danced with ribbons around a Maypole - a tall wooden poll - to celebrate spring. Others filled baskets with flowers and goodies, leaving them anonymously on neighbors' doorsteps.

May 1, 1886 was the first day of three days of a labor strike in downtown Chicago. The strike, in support of an 8-hour workday and other workers' rights, ended in riots and a bomb blast. Seven police officers and several striking workers were killed. More than 200 people were injured. The event became known as the Haymarket affair.

Three years later, the International Socialist Conference declared May 1 "International Workers Day."

During the Cold War, the day fell out of favor in the U.S. because of associations with socialism and communism. President Eisenhower even declared May 1 "Loyalty Day."

But since the end of the Cold War, the day has once again grown to a day of action where many take to the streets in support of workers' rights.