Suspect in brutal 2019 domestic violence stabbing found in Mexico; extradited to Seattle
SEATTLE - Editor's note: Some details of this case may be graphic for viewers. 
A suspect who has been on the run since 2019 for allegedly stabbing his then-girlfriend repeatedly with a 12-inch butcher knife has been located and arrested in Mexico, and was extradited back to Seattle to face charges.
34-year-old Isaias Martinez was featured on Washington's Most Wanted back in August of 2019.
On June 14, 2019, Seattle Police say Martinez attacked his girlfriend in a jealous rage in the garage of her apartment complex in north Seattle, near Shoreline. 
He allegedly stabbed his girlfriend 17 times all over her body. She was cut on her hands trying to defend herself but the most damage was to her stomach area. Police say her intestines were hanging out when they arrived.
"He grabs her from the vehicle, pulls her out and begins to stab her repeatedly. He then drags her into an elevator that goes into the apartment complex and continues the assault in the elevator. He gets her out of that, drags her down the hallway, stabs her another few times. She almost loses consciousness, then the unthinkable. He turns around, comes back and he kicks her in the head about six times," described Ret. Det. Myrle Carner with Crime Stoppers of Puget Sound in 2019. "In my four-plus decades of doing police work, this is one of the top five that comes to mind that this is unbelievable. He truly meant to kill this lady."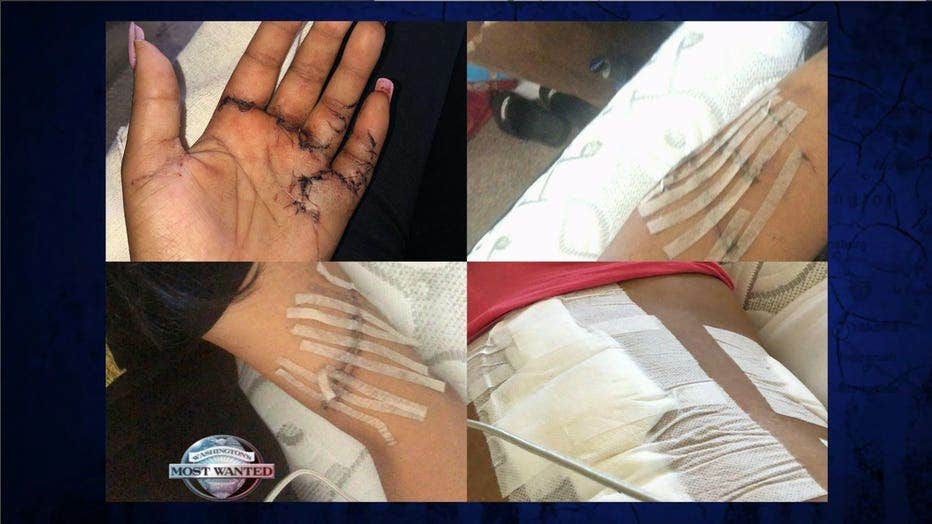 Police say Martinez then stole the victim's Jetta, which has since been found.
The victim was able to survive and was able to identify Martinez as her attacker before she was rushed to the hospital. She needed dozens of stitches on her wounds. 
Amazingly, the victim survived and detectives say she was able to identify him as her attacker before she was rushed to the hospital.
Martinez allegedly attacked his girlfriend just 11 days after he was released from jail for violating a protection order. 
Prosecutors charged him with first-degree domestic violence assault and issued a warrant for his arrest, but he fled. 
After three years and several search warrants, Seattle Police Major Crimes Task Force (MCTF) detectives found Martinez in Mexico. 
"MCTF detectives partnered with King County Prosecutor's Office Special Operations Unit and the United States Department of Justice Office of International Affairs to obtain approval for the extradition of the suspect since he was a Mexican National, according to SPD. Once approval was granted, Mexico issued an arrest warrant and the Martinez was later arrested for his International Extradition Warrant by the US Marshals Service," SPD explained. 
He was extradited from Mexico and was sent back to Washington State. SPD says he was booked into King County Jail in late January. 
Martinez is currently being held on no bail and has been charged with first-degree murder, first-degree assault, first-degree kidnapping, violation no-contact order and property destruction. He has pleaded not guilty.