Study shows $100K is actually worth about $49K in Seattle
A six-figure salary has long been a milestone for American workers. But, according to a new study, times have changed and $100,000 simply isn't quite what it used to be in many cities. 
Financial technology company SmartAsset compared the after-tax income in 76 of the largest U.S. cities and then adjusted those figures for the cost of living in each place.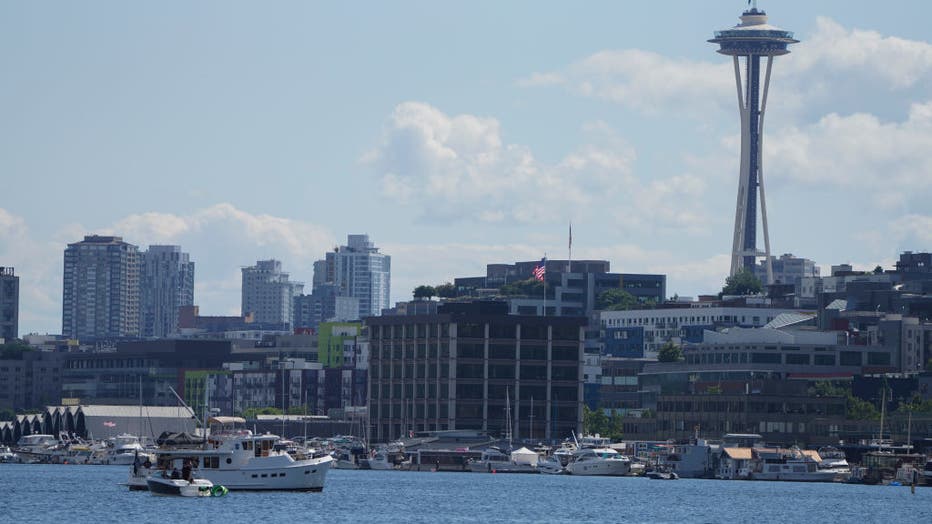 SEATTLE, WA - JULY 21: A view of the Seattle skyline is seen from Lake Union before the NHL -Seattle Kraken expansion draft July 21, 2021 at Gas Works Park in Seattle, WA (Photo by Jeff Halstead/Icon Sportswire via Getty Images)
Shocker: If you live in Seattle, $100,000 may not go very far. 
$100K goes furthest in Memphis, Texas cities
The city of Memphis may be known for the blues, but Memphis' low cost of living surely won't make you sing them. 
According to the survey, a $100,000 salary is worth more ($86,444) than in any other city after subtracting taxes and adjusting for the cost of living.
And $100,000 also goes a long way in Texas.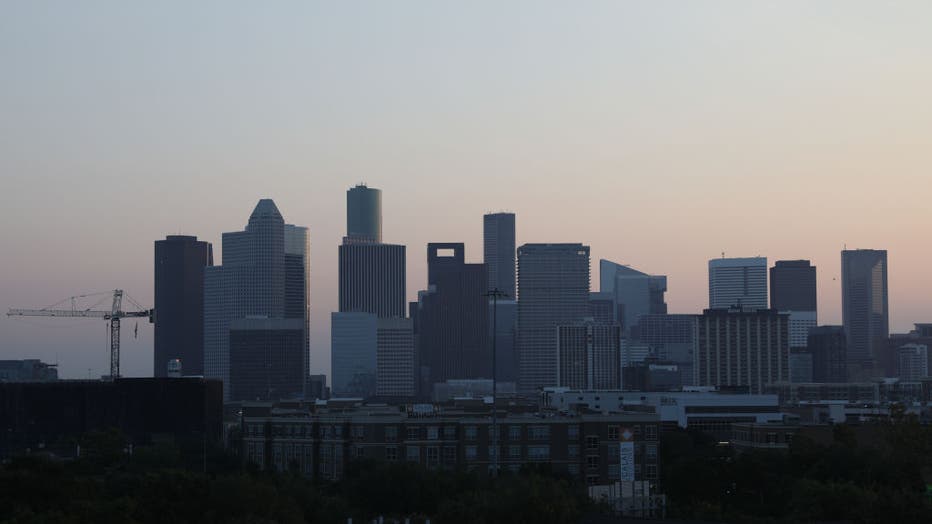 HOUSTON, TX - AUGUST 25: The downtown skyline is pictured as the sun rises on August 25, 2018 in Houston, Texas. (Photo by Loren Elliott/Getty Images)
Thanks to no state income tax and the low cost of living, seven out of the 10 cities in the top 10 are located in Texas. 
After deducting taxes and adjusting for the cost of living, a $100,000 salary on average is worth $77,885 across the 10 Texas cities. 
Cities where 100K goes furthest 
Memphis, TN: $86,444 take-home pay
El Paso, TX: $84,966 take-home pay
Oklahoma City, OK: $84,498 take-home pay
Corpus Christi, TX: $83,443 take-home pay
Lubbock, TX: $83,350 take-home pay
Houston, TX: $81,171 take-home pay
San Antonio, TX (Tie): $80,124 take-home pay
Fort Worth, TX: $80,124 take-home pay
Arlington, TX: $80,124 take-home pay
St. Louis, MO: $79,921 take-home pay
100K doesn't go very far in New York City, California
Taxes and cost of living take a big bite out of a $100,000 income in the Big Apple, which ranks last in SmartAsset's analysis. 
After adjusting for those factors, $100,000 is worth just $35,791.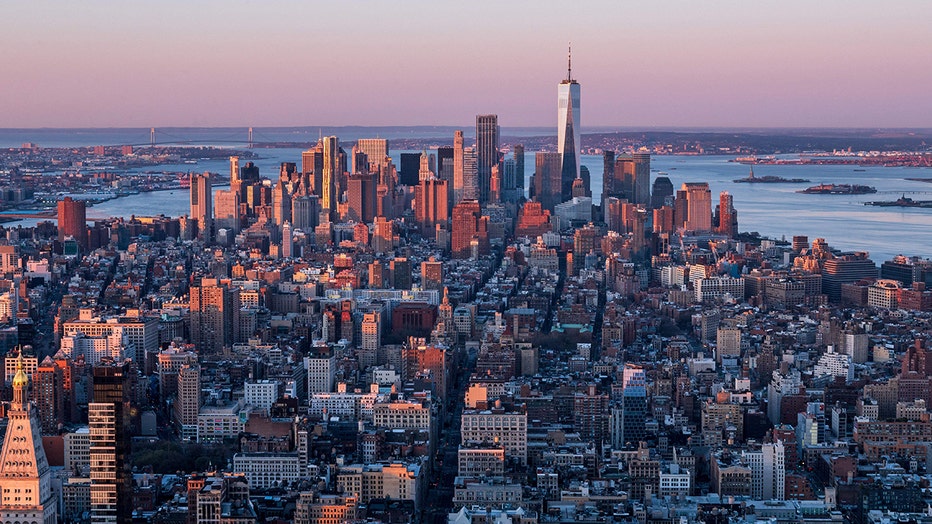 The Manhattan skyline is seen at sunrise from the 86th floor observatory of the Empire State Building on April 3, 2021, in New York City. - The Empire State Building, a 102-story Art Deco skyscraper in Midtown Manhattan, opened during the Great Depre
And $100,000 also doesn't go very far in California. 
Five out of the 10 cities that are ranked in the bottom 10 are located in the Golden State. 
Cities where 100K doesn't go far
New York City, NY: $35,791 take-home pay
Honolulu, HI: $36,026 take-home pay
San Francisco, CA: $36,445 take-home pay
Washington DC: $44,307 take-home pay
Long Beach, CA (Tie): $44,623 take-home pay
Los Angeles, CA (Tie): $44,623 take-home pay
San Diego, CA: $46,167 take-home pay
Oakland, CA: $46,198 take-home pay
Boston, MA: $46,588 take-home pay
Seattle, WA: $48,959 take-home pay
This study comes as inflation continues to push the cost of living higher. 
According to a recent survey, 51% of people who earned more than $100,000 reported living paycheck to paycheck in 2022 – 7% higher than a year earlier. 
RELATED: Buying a home is now more affordable than renting in these 5 US cities
This story was reported in Los Angeles.