Seattle Sips: Brimmer & Heeltap's 'Evening Service' and 'Turtle Ship Flip'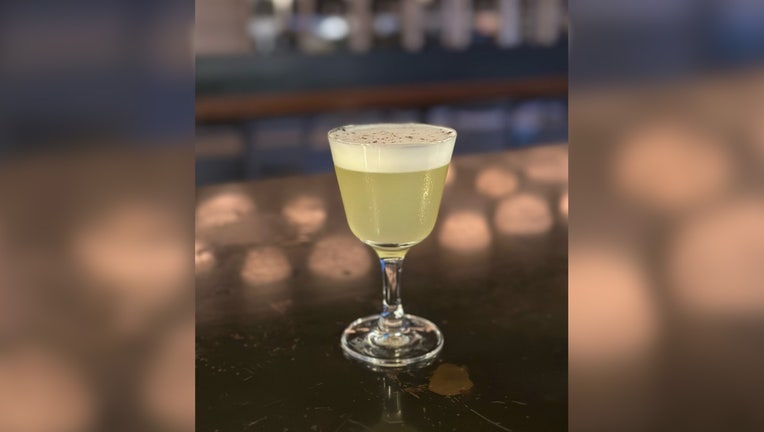 article
SEATTLE - A local bartender from Seattle's 'Brimmer & Heeltap' gastro pub shared a couple delicious cocktail recipes on Studio 13 Live on Wednesday.
Located in Seattle's Ballard neighborhood, Brimmer & Heeltap is a vibrant pub that offers inventive bistro fare in a Pacific Northwest-themed space. Kassondra Spangler, one of their amazing bartenders, stopped into the studio to create two cocktails; 'Evening Service' and 'Turtle Ship Flip'. For those who would like to impress their friends and family at home, the recipes are below!
Evening Service
2 ounces of fennel apple vodka
1 ounce of Botanist gin
½ ounce of Cocci Americano
5 drops of celery bitters
Garnish with lemon peel
Turtle Ship Flip
1½ ounces of Chamomile Soju
½ ounce of Yellow Chartreuse
¾ ounce of lemon juice
¼ simple egg white
Garnish with black pepper
Try out some other Seattle Sips and Emerald Eats recipes featured on Studio 13 Live!
> Seattle Sips: Mark Ryan Winery
> Seattle Sips: 'The Kraken Martini' from Hearth in Kirkland
> Emerald Eats: Lil Woody's Burger Month, 'ET's Big Boy Deluxe Combo' recipe