'A little closure for us': Seattle police settle Che Taylor wrongful-death lawsuit for $1.5M
SEATTLE (AP) - The City of Seattle will pay the family of Che Taylor $1.5 million to settle a federal civil rights lawsuit filed after two police officers shot and killed Taylor outside a Wedgwood neighborhood home.
A federal judge two months ago ordered the case to trial, after evidence raised questions about whether Taylor was actually armed when he was shot, The Seattle Times reported.
The police department found the Feb. 21, 2016 shooting fell within department policy and King County Prosecutor Dan Satterberg declined to file criminal charges against Michael Spaulding and Todd Miller, saying the officers had perceived their lives were in danger as they tried to arrest Taylor for being a felon in unlawful possession of a handgun.
An inquest jury also found the two white officers believed Taylor, who was Black, posed a threat of death or serious injury when he was shot.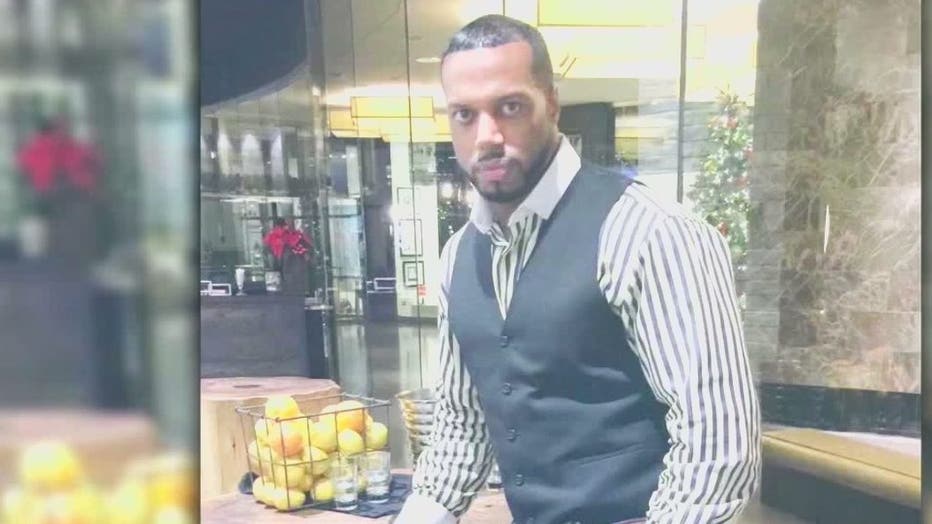 The two officers were conducting an undercover operation in search of another man when Taylor arrived in a car, according to police and testimony at the inquest hearing into Taylor's death.
Spaulding and Miller said they recognized the 47-year-old Taylor as a felon and career criminal with convictions for rape and robbery. As a felon, he was barred from having a gun, but Miller told Spaulding he saw a handgun in a holster on Taylor's hip when Taylor exited the car.
However, a ruling in September issued by U.S. District Judge Thomas Zilly noted the officers said they lost track of Taylor for as long as a half-hour before seeing him return to the area, riding in the front seat of another car. As Taylor exited that vehicle, the two officers — Miller armed with a shotgun and Spaulding with a rifle — approached and ordered Taylor to show his hands and get on the ground, according to the court file.
According to Zilly's ruling, five seconds elapsed from when the officers first approached Taylor to when the fatal shots were fired. Both officers said they believed they saw Taylor reaching for a gun on his hip, where they had seen the holster.
RELATED: Governor Inslee's police accountability task force meets for first time
However, the only weapon found was under the passenger seat of the car Taylor had exited, beneath debris, making it difficult to grab, the judge concluded.
But before setting a trial date, the judge urged the parties into mediation, where the settlement was reached last week, according to the court document and James Bible, one of Taylor's attorneys. According to the settlement, $500,000 will go to Taylor's mother, Joyce Dorsey, with the remaining $1 million split between his son and young daughter.
Che Taylor's sister, DeVitta Briscoe, the named executor of his estate, said Monday that the family was pleased with the settlement, which assures Taylor's family will be taken care of.
Andre Taylor, Che's brother, moved back to Seattle shortly after Che's death and founded Not This Time, an organization that works to reduce fatal police shootings and change police accountability laws. 
In an interview with Q13 News, Andre Taylor said Not This Time and a coalition of 21 different organizations were responsible for Washington's deadly force law, the first of its kind in the nation. 
He said the settlement won't bring his brother back, but it does give the family a little closure. 
"I think their words is no one admitted any guilt. My response is $1.5 million seems like a lot of guilt," Andre Taylor said. "When my brother was killed, Washington had the worst (police accountability) law that prevented justice for over 30 years in this state. The only measure of justice was through civil means. We sought that civil means to get any level of justice we can get."