Idaho murders: WSU responds to report Bryan Kohberger was fired
Idaho student murders suspect Bryan Kohberger is no longer enrolled at or employed by Washington State University, where he was studying for a Ph.D. in criminology, as he sits in an Idaho jail cell facing murder charges in the stabbing deaths of four undergrads.
"Mr. Kohberger does not currently have a teaching assistantship, and he is not currently enrolled at WSU," said Phil Weiler, the school's vice president of marketing and communications.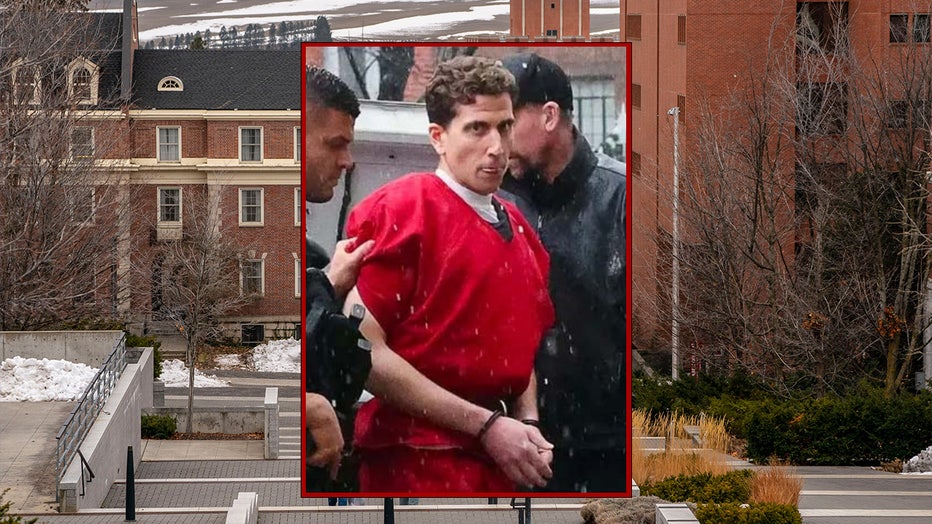 But he used to – before police alleged he ambushed a group of students at a house in Moscow, Idaho, just a few miles away from the WSU campus.
"Mr. Kohberger received an appointment as a teaching assistant at Washington State University during the fall 2022 semester," Weiler explained. "It is typical for students to receive a teaching assistantship or similar appointment as part of their Ph.D. program."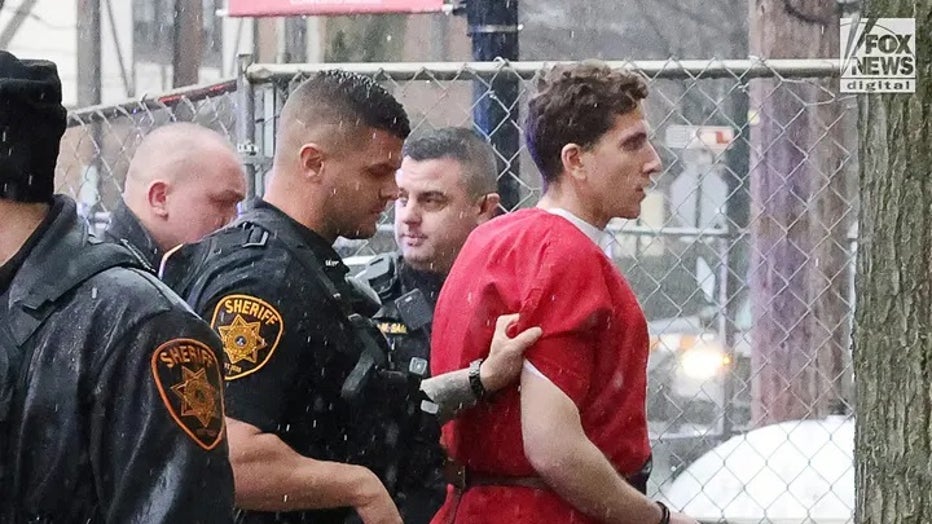 Bryan Kohberger arrives at the Monroe County Courthouse in advance of his extradition hearing. He's charged with four counts of first-degree murder for the slayings of four University of Idaho students. (The Image Direct for Fox News Digital)
Kohberger previously had a graduate student office in the Wilson-Short Hall building and as part of his studies was working as a teaching assistant.
In response to a report of a letter stating Kohberger was fired after a meeting on Dec. 19, Weiler declined to go into specifics about the timing, citing the Family Educational Rights and Privacy Act, which protects student records from public disclosure.
"WSU has not publicly released any information regarding Mr. Kohberger's experience as a teaching assistant," Weiler said.
RELATED: Idaho murders: Bryan Kohberger prosecutor files new documents in secretive proceedings
Former students have said he "seemed preoccupied" after the slayings and became an easier grader.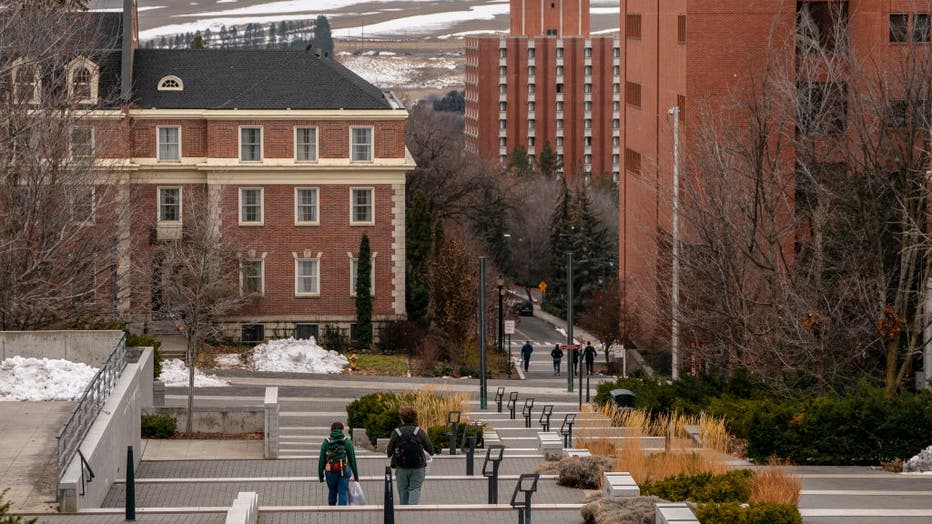 PULLMAN, WA - JANUARY 3: Students walk on the campus of Washington State University, where the suspect in a Moscow, Idaho quadruple murder was a graduate student, on January 3, 2023 in Pullman, Washington. The suspect has been arrested in Pennsylvani
Following a quadruple homicide just 7 miles away near the University of Idaho – a crime that police allege Kohberger committed – he continued classes and finished out the semester as both a student and TA.
In mid-December, with investigators looking for evidence against him, he drove home to Pennsylvania. On the way, on Dec. 15, police bodycam video shows officers stopped him twice in Indiana.
RELATED: Idaho murders: Bryan Kohberger's arrest resurrects cold cases in region
According to court documents, Kohberger's white Hyundai Elantra was recorded on surveillance video in his hometown of Albrightsville, Pennsylvania, on Dec. 16. Two weeks later, a tactical team involving state police and the FBI arrested him at his parents' house there.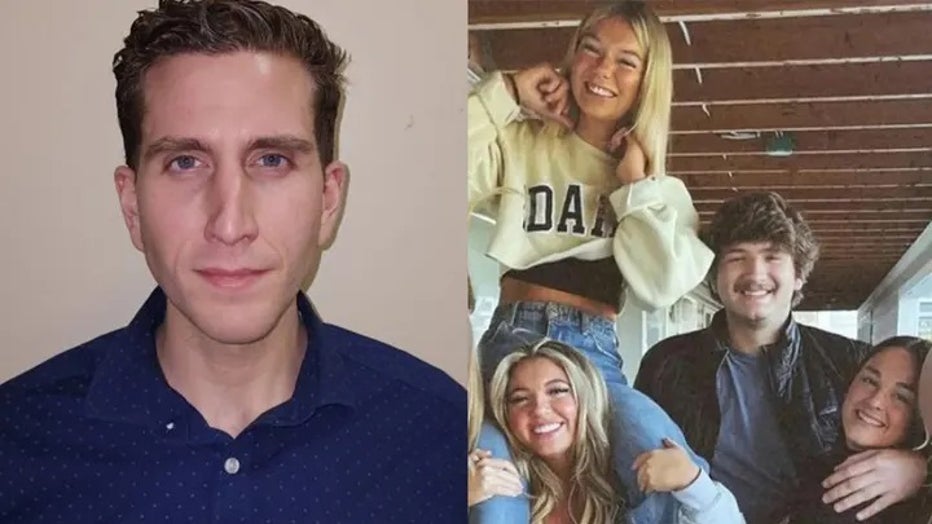 Bryan Christopher Kohberger was arrested the morning of Dec. 30, 2022, in connection to the murders of four University of Idaho students, a source told Fox News Digital. (Washington State University/Instagram)
Police had been seeking the same Elantra after they say they could place it at the King Road house in Moscow, Idaho, where the murders took place early on Nov. 13.
"A review of footage from multiple videos obtained from the King Road Neighborhood showed multiple sightings of Suspect Vehicle 1 starting at 3:29 a.m. and ending at 4:20 a.m.," Moscow Police Cpl. Brent Payne wrote in a probable cause affidavit. "These sightings show Suspect Vehicle 1 makes an initial three passes by the 1122 King Road residence and then leave[s] via Walenta Drive."
On the fourth pass, at 4:04 a.m., the car was seen making an awkward parking attempt and a three-point turn in front of the house, according to the filing.
Minutes later, a neighbor's security camera picked up sounds of a struggle – a barking dog, "voices or a whimper" and a "loud thud."
RELATED: Idaho murders: How does criminology student leave crime scene with blood-dripping knife?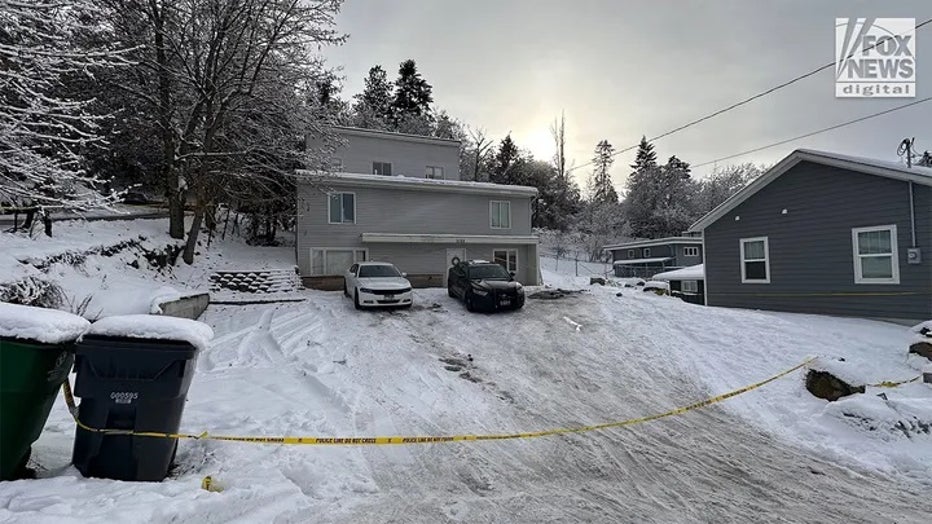 Front view of the house where four Idaho students were killed on Nov. 13. (Adam Sabes/Fox News Digital)
By 4:20 a.m., police said video showed the car speeding away from the house.
A surviving housemate told police she saw a masked man with "bushy eyebrows" making his way out through a rear sliding door.
She described him as 5 feet, 10 inches tall or taller, and "athletically built" but not muscular. 
Kohberger is being held without bail at the Latah County Jail on four counts of first-degree murder and a burglary charge. He's due back in court on June 26.
RELATED: Kentucky mom says Bryan Kohberger is her 'divine masculine' and claims she sent him letters and dolled up pics