Docs: Seattle woman lures friend out of her home, shoots her 14 times at close range
SEATTLE - A woman has been arrested and charged with the murder of her friend outside her Seattle apartment on March 4. 
According to court documents, 29-year-old Fariya Yusuf was driven to her Rainier Valley apartment by her friend, 26-year-old Jamila Abdi. The pair talked in the car for about 10 minutes before Yusuf went inside, court documents said. 
It's unclear where they were coming from or what was discussed. 
When Yusuf went inside, Abdi texted and called her multiple times in the span of 20 minutes to try and get her back outside, court documents said. 
Yusuf eventually went back outside, walking back toward Abdi in the car with a wine glass in one hand and her cell phone in the other. 
According to court documents, Abdi waited until they were within feet from each other, pulled a handgun from behind her back, and shot Yusuf several times. She even continued firing once Yusuf was on the ground, court documents detailed.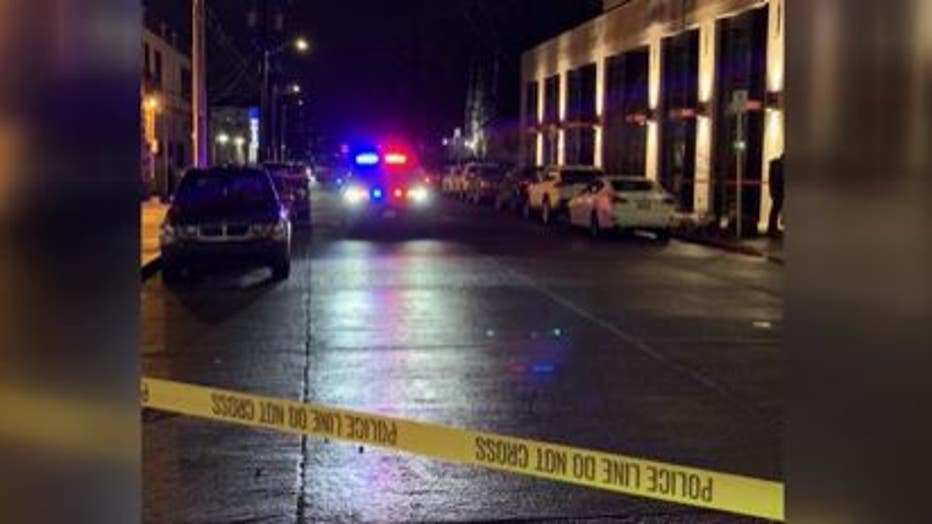 Yusuf was on the phone with another friend when she was shot and killed. 
She was pronounced dead at the scene. 
ALSO READ: Seattle Police: Prolific suspect arrested, 5 cases now closed
The King County Medical Examiner determined that Yusuf was shot 14 different times. Several of those shots could have been the fatal one. 
After the shooting, investigators said Abdi ran off to her vehicle, parked about 100 yards north. 
Detectives were able to use surveillance footage and witness testimony from Yusuf's mother to identify Abdi as the suspect and arrest her. She was arrested on March 10.
When interviewed by detectives and asked about the surveillance footage, Abdi claimed that "it was a duplicate vehicle, with a duplicate plate and someone had possibly cloned her phone," according to court documents. She then later claimed that Yusuf's boyfriend had carjacked her, and it was him seen driving around in the suspect vehicle. 
Abdi has been charged with one count of first-degree murder.
The motive for the shooting was not immediately known.
It does not appear that Abdi has any charges against her in King County.
Bail has been set at $2 million.