Where to get the COVID-19 vaccine in Washington state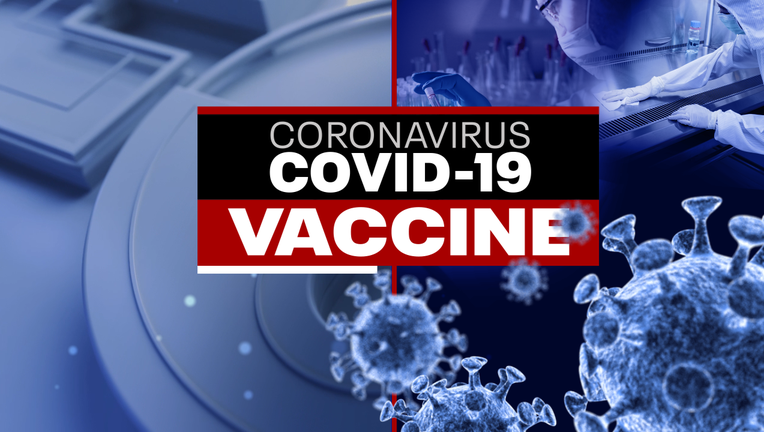 article
Where can I get vaccinated to protect against COVID-19? Q13 News is compiling the information you need to know about getting vaccinated in Washington state.
Washington Gov. Jay Inslee in January announced a plan to set up vaccination sites statewide with help from the National Guard and others as part of an overall goal to vaccinate 45,000 people a day.
Inslee said while the goal is currently higher than the current allotment of vaccine the state is receiving from the federal government — 100,000 doses a week — the state is working to get the infrastructure in place now for that amount once doses increase.
COVID-19 vaccine locations in Washington state
Use the interactive map below to find a list of COVID-19 vaccine locations in Washington state, as compiled by the state Department of Health.
Map source: Washington State Department of Health
As of April 15, all Washingtonians over the age of 16 will become eligible to receive the vaccine.
The state of Washington no longer uses the Phase Finder tool.
Instead, you can go to the state's Vaccine Locator to search for an available appointment near you.
Find vaccination sites across Washington state
More information about Coronavirus:
Coronavirus Around the U.S. and World
Inslee: Counties must now fail 2 metrics, not just 1, to move back to Phase 2 in Washington
Vaccine 'breakthrough' cases double in Washington, but still .01 percent of all vaccinations
Washington state follows feds in halting use of J&J vaccine
Pierce, Cowlitz and Whitman counties moving back to Phase 2 of reopening plan
Inslee: Counties must now fail 2 metrics, not just 1, to move back to Phase 2 in Washington
Health officials again warn to not get too lax after getting COVID-19 vaccine
'On our doorstep': Kirkland firefighters reflect on being nation's first responders to pandemic
'Living in the shadow of a COVID-19 volcano:' health official warns likelihood of eruption in virus cases
Hurdles persist as Washington state plans for mass vaccination sites
Transporting country's first COVID patient one year ago, 'we had no idea what we were about to walk through'