2 arrested for threatening employees with a fully-automatic handgun in West Seattle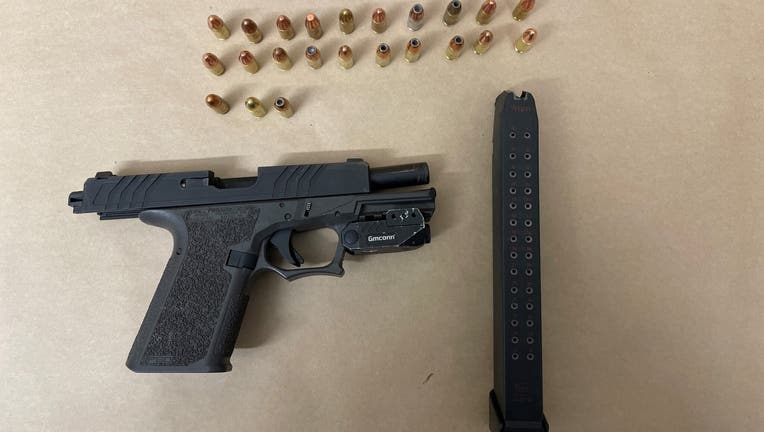 article
SEATTLE - Police arrested two 18-year-olds who threatened employees with a gun at a West Seattle business on Friday.
According to the Seattle Police Department (SPD), at around 1:15 p.m., officers responded to a business near the corner of SW Alaska St. and 40th Ave. SW after a staff member reported the threats.
Employees told police they asked the two suspects to leave, because they didn't have memberships to their business. The suspects got frustrated; one of them pulled out a gun from his pocket, and the other threatened to kill an employee.
The victims told police where the suspects were headed, and officers quickly spotted their car at a nearby garage exit. Two 18-year-olds in the car were identified and arrested. A third person in the car was released, because officers determined they were uninvolved in the incident. 
Police seized a handgun from the car, which had an extended clip and modifications that made it a fully-automatic weapon. 
The suspect who brandished the weapon was arrested for felony harassment, unlawful possession of a firearm, possession of an unlawful weapon and displaying a weapon to intimidate.
RELATED: Seattle Police investigate after man was shot in the hip in Capitol Hill
The other suspect was arrested for felony harassment and obstruction, because he kept giving fake names to the police. Additionally, when officer learned his true identity, they learned he had a burglary and robbery arrest warrants.
Both have been booked into the King County Jail.