WANTED: Bank robber who flaunts his team's colors
Wanted by the Seattle Police  A thousand dollars could be yours if you identify this fugitive.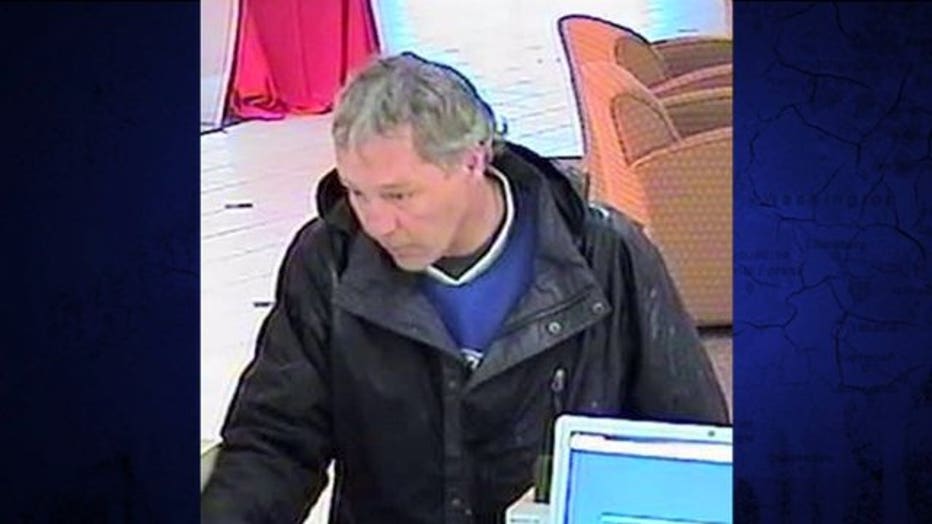 Police said this man robbed the bank of America in downtown Seattle earlier this week. He went into the branch next to the Dexter Horton Building Monday afternoon and go away with cash. The man, who looks to be in his 50s, was wearing a sports jersey under his black jacket. If you know who he is, call: CRIME STOPPERS: 1-800-222-TIPS You must call the Crime Stoppers hotline with your tip to be eligible to receive a cash reward for information leading to a fugitive's arrest. CLICK HERE for information on how to TEXT A TIP to Crime Stoppers.