VIDEO: Deputies seek ID of SeaTac robbery suspect chased out by store clerk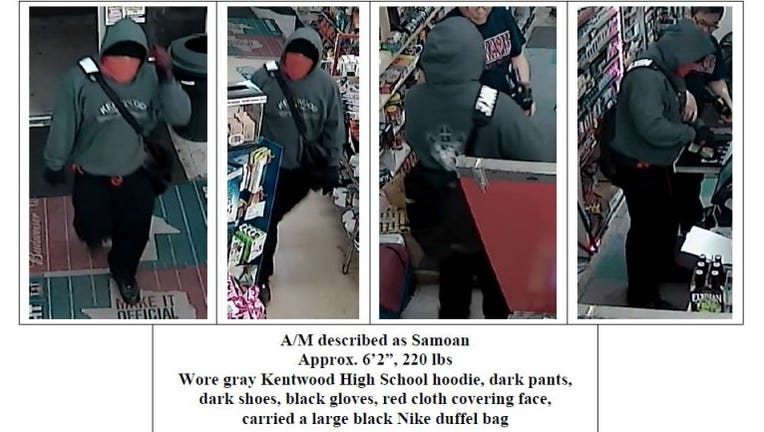 WANTED IN KING COUNTY --
King County Sheriff's deputies are asking for help to ID a suspect who robbed a store in SeaTac on October 9.

The suspect was wearing a gray Kentwood High School hoodie, dark pants, dark shoes, black gloves and had a red cloth covering his face. He was carrying a large black Nike duffel bag.

"One thing I want to note in this video is that the victim followed the suspect with a stick and attempted to chase him down and that is something we definitely don't encourage. Had our suspect been armed with a knife or gun, he could have easily turned and assaulted or killed our victim," said King County Sgt. Cindi West.




Detectives described the suspect as Samoan, 6'02", 220 lbs. If you have any information that can solve this case, Crime Stoppers will pay you a cash reward of up to $1,000. Call the hotline at 1-800-222-TIPS or use the P3 Tips App on your phone. It is anonymous.

CLICK HERE for step-by-step instructions on how to submit an anonymous tip to the P3 Tips App.