MISSING: Allen Fletcher walked off a dock and into thin air
WHIDBEY ISLAND -- Divers are scouring the frigid water near Langley Air Force Base on Whidbey Island, looking for any sign of a missing boater.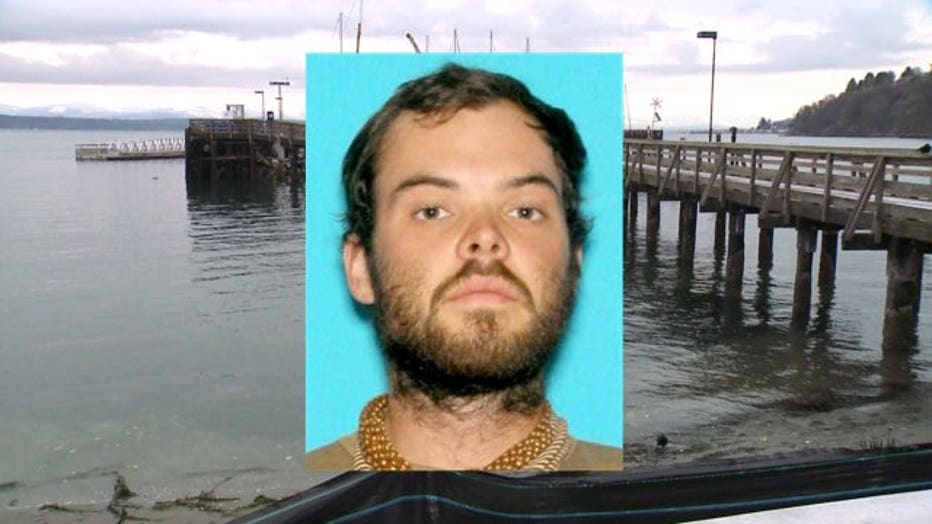 Allen Fletcher, 30, got into an argument with some friends on their sailboat during a recent trip to the island --  and vanished. Police say his friends had purchased a new boat, and they stopped in Langley overnight on their way to Bellingham. He just disappeared in the evening, friends said. Fletcher's friends told police they tried calling his cell phone -- and left when he didn't answer. Divers from the Snohomish County Sheriff's office called to the scene later recovered his jacket. But police aren't entirely convinced he went in the water. His mother is holding out hope he's still in the area, either confused or avoiding his friends.  "They haven't found a body, so we're still hoping," Fletcher's mom told WMW. If you know of Fletcher's whereabouts, call: CRIME STOPPERS: 1-800-222-TIPS You must call the Crime Stoppers hotline with your tip to be eligible to receive a cash reward for information leading to a fugitive's arrest. CLICK HERE for information on how to TEXT A TIP to Crime Stoppers.