CAPTURED: Washington state murder suspect arrested in Missouri after 5-hour standoff


FUGITIVE CAPTURED July 12, 2019 --
Richland Police say murder suspect, Kyle Johnson-Clark, was arrested in St. Louis, Missouri on Friday.

KTVI in St. Louis reports his arrest came after a five-hour standoff with Johnson-Clark hiding in a Tower Grove South home, where he shot at a tactical unit and inside the home during the standoff.

Police tell KTVI that U.S. Marshals believed Johnson-Clark was hiding in the neighborhood and contacted St. Louis Police and SWAT to help assist just after 10am, negotiators were able to help peacefully end the standoff just after 3pm.

He was wanted on first-degree murder charges for the killing of Daniel Rice in Richland.

St. Louis Police say a military-style rifle and a handgun were found after officers entered the home.

Richland Police say he's being booked into the St. Louis City Justice Center.

FUGITIVE WANTED IN RICHLAND May 24, 2019 --
Richland Police are asking for your help to find Kyle Johnson-Clark, who is wanted for murder.

The 27-year-old is accused of shooting Daniel Rice multiple times on May 3rd during a dispute over a woman.

Detectives say Johnson-Clark took off to Spokane right afterward, but they don't know where he is now.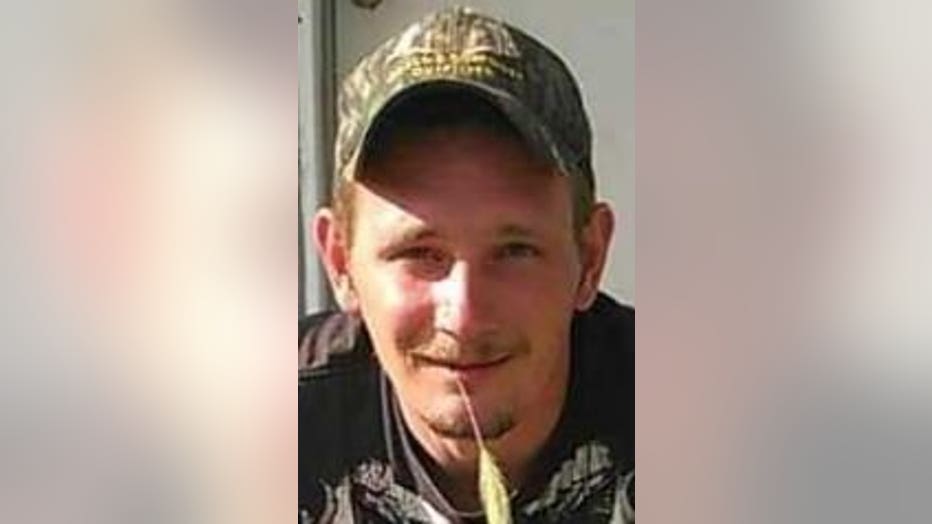 Murder victim, Daniel Rice


Rice's sister, Amanda Adams, says her brother was a loving uncle to her young daughter who dearly misses him. "He and my daughter had this, 'I love you to the moon and back,' so that's our thing that we say now that he's gone," said Adams. "She's devastated. She asked why the killer had to kill him right then, because she has a little brother who's due in four weeks and she wishes that the killer would have waited, so that Daniel could have, at least, met her brother." Rice's sister also says he left behind a little brother who also adored him. Amanda says her brother was truly her best friend and when he died, a part of her did too.

Kyle Johnson-Clark stands out because of his tattoos, including the big one on his neck along with the ones on his face.

Detectives say he has a California driver's license and ties to Missouri, in fact, the booking photos below are from the 'Show Me' state in 2017, before he got that neck tat and show he took a beating from someone though it didn't seem to dampen his spirits.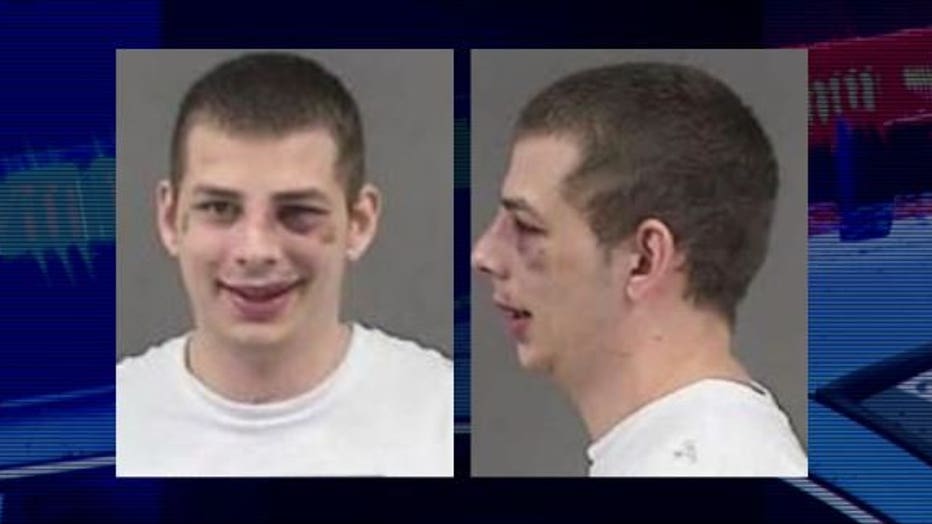 Police say he should be considered 'armed and dangerous.'

His victim's sister is pleading for someone -- anyone -- to do the right thing and help get her brother's accused killer caught. "I'm asking that if you know where he is, or if you've spotted him, to come forward and say something, because if it was your loved one, you would be asking the same thing. Daniel deserves justice and as a family we deserve closure," said Adams.

Kyle Johnson-Clark is 27 years old, 6'3" and weighs 220 pounds.

He has a nationwide warrant for his arrest and has reportedly cut his hair even shorter since the shooting.

If you can tell Richland Police and the U.S. Marshals where to find him, call detectives at (509) 942-7654, or email Det. Sgt. Drew Florence at dflorence@ci.richland.wa.us