'Bad Eye Bandit:' Guaranteed $1,000 reward to help catch serial bank robber wearing wig, patch over hurt eye for heists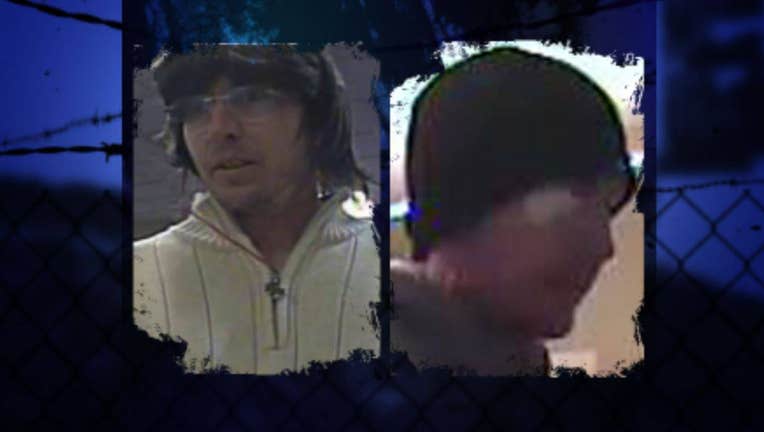 WANTED IN FEDERAL WAY --
A guaranteed $1,000 reward is yours if you can help bag the 'Bad Eye Bandit.'

He's a serial bank robber believed to be behind six heists since the start of the year -- four of them in Federal Way.

"He's always wearing a wig of some sort and also earlier in the year, the January and February robberies, he would be seen often time with a patch over his eye and some witnesses reported the patch being very dirty and crusty, also maybe a scarring on his neck that possibly he'd been burned by something. When he doesn't have the patch on his eye witnesses will say that the right eye still appears to be injured, twitchy," says Cathy Schrock with Federal Way Police.

Surveillance video shows him robbing a bank in Federal Way last month. No eye patch that time, just the wig and a pair of sunglasses hanging off his shirt. He showed the teller a demand note, patiently waited for her to hand him the cash, then took off.




In one heist, detectives say he drove off in what appears to be an older, two-tone blue or green,

Extended-cab pickup, possibly a Chevy S-10 or GME Sonoma.

If you recognize the 'Bad Eye Bandit' and your Crime Stoppers tip leads to his arrest, that guaranteed $1,000 cash reward is yours!

The number to call is 1-800-222-TIPS.