Bad bachelorette party: Wanted in Seattle for viciously attacking, robbing woman on street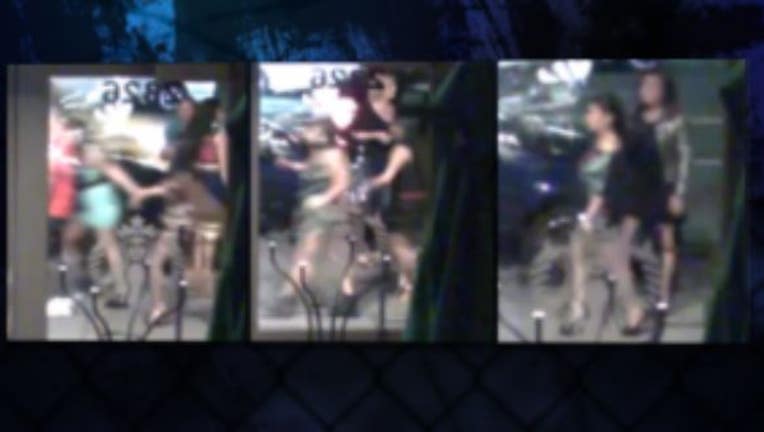 article
WANTED BY SEATTLE POLICE --  A woman was beaten so badly by the members of a bachelorette party that she was left with two black eyes, a concussion and broken ribs. She and her friend were also robbed of their credit card and iPhone. The attack happened on 1st Avenue around midnight on Friday, August 29th. Now, Seattle police have found some video they want you to see of the women they're trying to identify. Watch closely and you'll see the victims walk by the window of a coffee shop, they were eating a hot dog. Soon, after you see a bachelorette party run by -- detectives say they were headed to beat and rob the two victims. Police say one of them was wearing a bachelorette sash and all were described as Hispanic. Shortly after the attack, they wandered back in front of the store where you can get a better look at them. This woman is wearing high heels and what looks like a shiny green top. Her friend was behind her in a black dress and gold-looking jacket.
Here's another shot of a woman in a short mint green dress with a black belt around the waist..she's holding the hand of one of the other women. In this third photo, it's hard to tell because of the distortion from the glass but one woman has on a grayish strapless dress and she's followed by a woman in a black dress with a red belt. There are at least six suspects Seattle police need your help identifying. "This is a very serious robbery assault," said Ret. Det. Myrle Carner. "I don't get the thinking in this process. They should be celebrating instead of assaulting. I don't get it, so let's get them off of the street before they think it's too easy and they pick on someone else."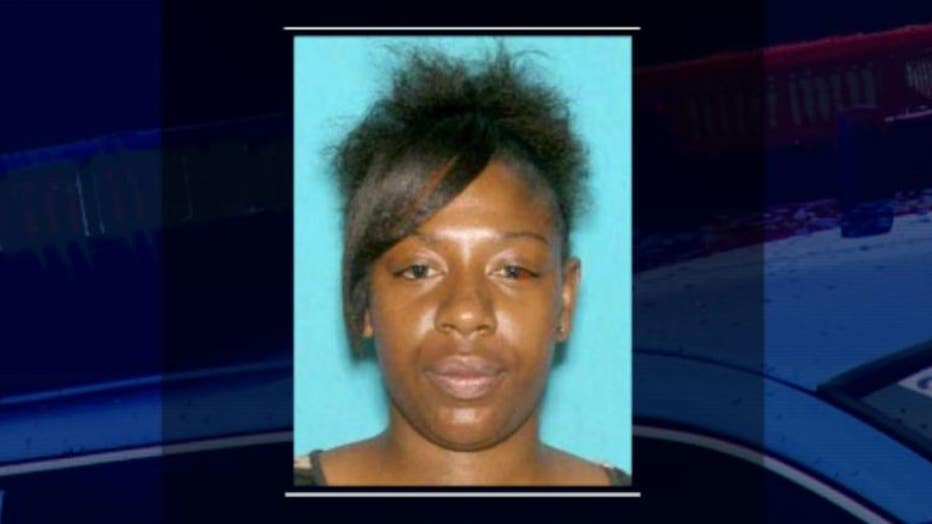 The victim's credit card and iPhone were found on the ground and police know that this woman J'laan Hendricks ended up with it but they haven't been able to find her. So if you know where Hendricks is or you have any information on the identity of the bacherlorette party from hell, call an anonymous tip into: CRIME STOPPERS: 1-800-222-TIPS You must call the Crime Stoppers hotline with your tip to be eligible to receive a cash reward for information leading to a fugitive's arrest. Click here for information on how to text a tip to Crime Stoppers.