Accused 'Apple Pickers': Help identify iPhone street robbers
WANTED IN SEATTLE -- Most of us do it. We walk around, staring at our phones -- oblivious to what's going on around us -- and its leaving you wide open to criminals! It's called 'Apple Picking,' where thieves snatch iPhones right out of unsuspecting victims hands, and it's happening more and more in Seattle. Watch the video and see it firsthand -- it happens in an instant – you see the guy in the white  jacket and black hoodie snatch a brand new iPhone right out of street victim, Carol Sessoms', hands – and then he bolts! "I was in shock," Sessoms says. "I couldn't believe it had happened. I was like, this can't be happening to me. She was on the sidewalk on 6th Street, texting her husband to pick her up, when she was robbed. "There were two guys ahead of me and I yelled at them to stop that guy, that he had just stolen my phone." But, what Carol didn't know was detectives say the men she asked to help, the one in the blue shirt and the other in the black t-shirt and hat -- were in on the crime – part of the crew who casually surrounded her -- waiting for the right moment to strike. "I was waiting with other employees," Sessoms says. "So, I wasn't by myself for more than 2 seconds, and that's why it was like a 'master plan', and they had this planned out from when he saw me get outside.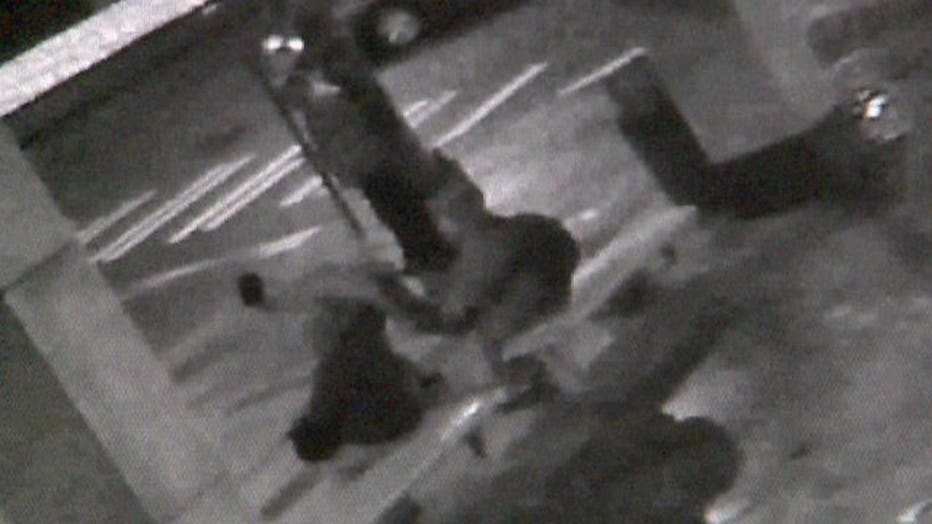 She's not the only recent victim though. Two thieves targeted a woman waiting at a bus stop at Harborview Medical Center. Watch the video and you can see one of them lurking behind her, even coming up to look over her shoulder, the other acting as a lookout. As one thief grabs her phone, the other runs and trips right in front of her -- but both are gone in a flash.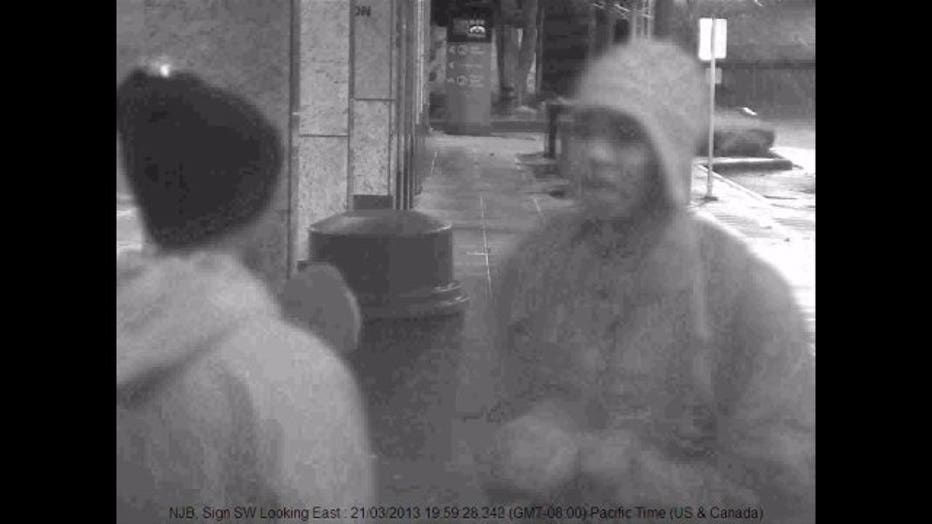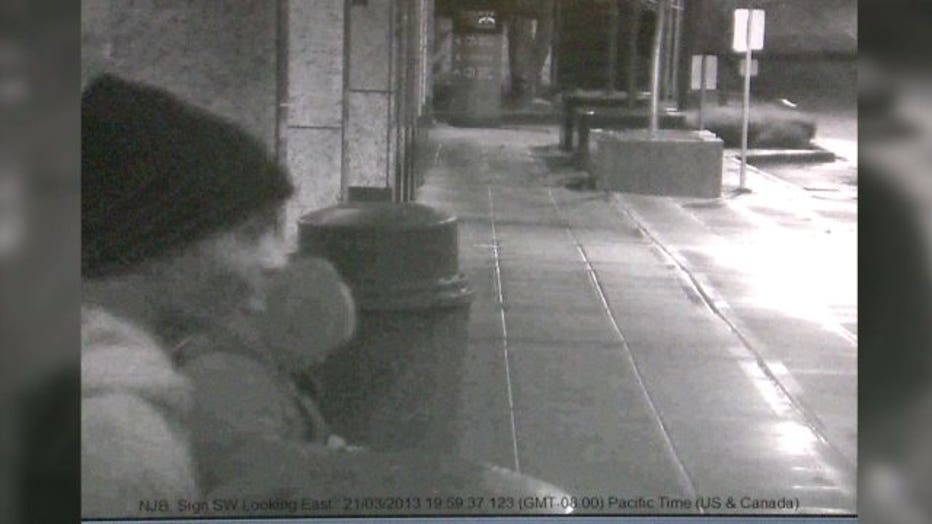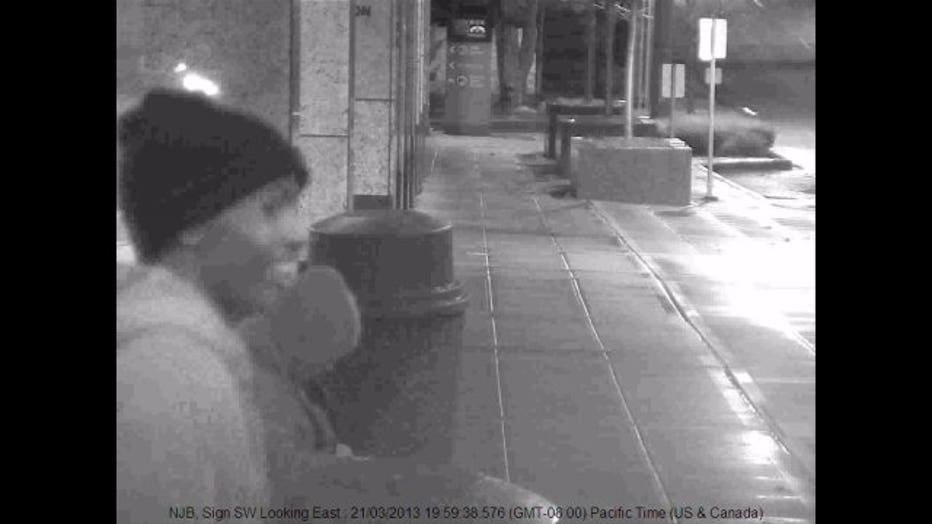 In downtown Seattle, it took us only a minute to find people making themselves an easy target. There are a couple of important ways to keep from becoming a victim.
Fortunately in Carol's case, detectives have good images of all of the thieves, now they just need to know their names. "It makes me angry because that's what they were set out to do, they're experts," Sessoms says, "It happened before, it happened to me, and it's going to happen to somebody else, unless somebody can identify these guys."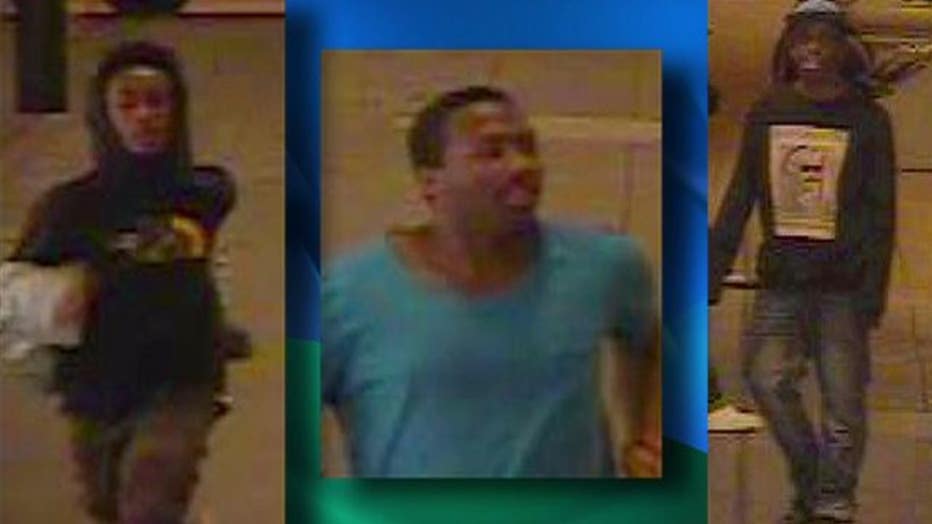 Detectives say all three suspects are in their 20's. The lookout in the black hat is thin and about 5'8"-5'10" The other lookout in blue has a mustache and is closer to 5'11" The robbery suspect is short, 5'6 to 5'8. Take a look at the photos and watch the video. If you can tell police who any of these accused 'Apple Pickers' are, call Crime Stoppers at 800-222-tips. You can also text a tip here.