Emerald Eats: Bar Sur Mer features fresh, sustainable eats
SEATTLE - Bar Sur Mer, the latest restaurant opened by award-winning chef Eric Donnelly, features a mix of cold plates and cocktails in the Greenwood neighborhood. On the menu, you can find anything from a Yuzu-sparked salad to charred Mediterranean mackerel.
Chef Donnelly, and his restaurants, have been recognized both locally and nationally for using fresh, local and sustainably sourced ingredients.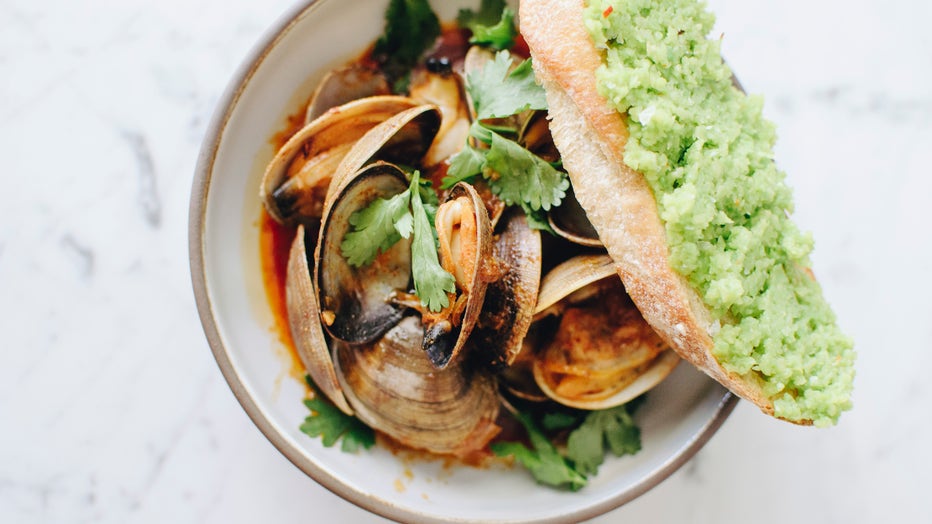 Bar Sur Mer features cold plate meals sources locally and sustainably. 
Bar Sur Mer seats 35 people and outside the good eats, has an array of cocktails, Spanish wines, bubbles, beer and seltzers to choose from. 
Donnelly also owns RockCreek Seafood & Spirits in Fremont, which recently brought back brunch with a new exciting food and drink menu. 
Try out some other Seattle Sips and Emerald Eats recipes featured on Studio 13 Live!
> Seattle Sips: Mark Ryan Winery
> Seattle Sips: 'The Kraken Martini' from Hearth in Kirkland
> Emerald Eats: Lil Woody's Burger Month, 'ET's Big Boy Deluxe Combo' recipe