Seahawks, Falcons honor late civil rights icon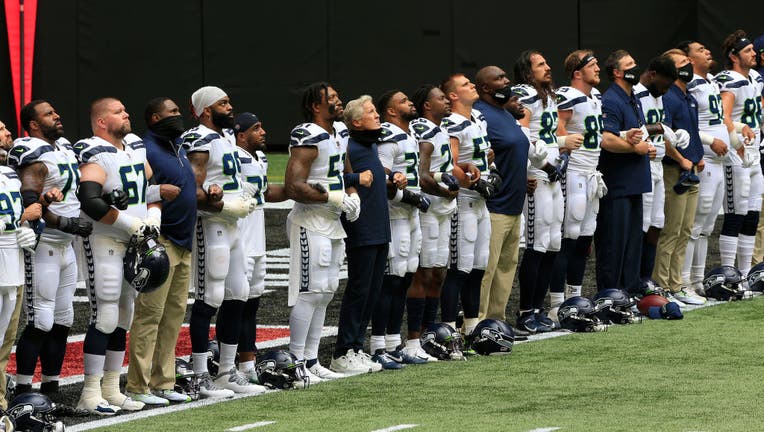 article
ATLANTA - Both the Seahawks and Falcons honored the late U.S. Rep. John Lewis, an icon of the civil rights movement who died in July after a battle with pancreatic cancer.
The Falcons and the Seahawks wore white armbands featuring the initials of the late Georgia Democratic congressman and logos of each team.
The Falcons also wore shirts that featured a quote from Lewis on the front and the team's Rise Up & Vote logo on the back during pregame warmups. The quote from Lewis: "The Vote is the most powerful, nonviolent change agent you have in a democratic society."
In a statement issued by the team, defensive end Steven Means said, "We're taking this moment and making it a movement, not just as a race, a community or a team, but as a nation, ... It's time to stand up, rise up and vote."
The Falcons also honored Lewis as an honorary captain for the game.
MORE SEAHAWKS: DK Metcalf poised for breakout second season with Seahawks