CenturyLink High School Athlete of the Week: Hunter Toyoda


Hunter Toyoda, a senior at Lake Washington High School, is the week eight winner of the CenturyLink High School Athlete of the Week program.

He was selected based on his leadership through athletics, academics, and community action.

ATHLETICS: This is Hunter's second year as the captain for the Lake Washington High School's cross country team. While Hunter tends to be quiet, his coach says that he leads by example and all the boys have a lot of respect for him. Hunter works hard to improve himself as an athlete and chose to attend the Falcon Running Camp last summer. He is one of the top two runners at LWHS, has not missed a practice, and puts in extra hours of training on his days off.

ACADEMICS: Hunter maintains a 4.0 GPA as a senior at Lake Washington High School. He challenges himself with coursework and has taken nine Advanced Placement classes. He never is attentive, humble, and never misses class. He enjoys AP Chemistry and wants to study chemistry in college.

COMMUNITY ACTION: Hunter is devoted to many different service projects, which he has helped coordinate throughout high school. Hunter was selected as one of 20 students to be in Loyalty Club, a community service club that plans fundraisers for the Kirkland community. In the past, Loyalty Club has fundraised for the United Nations Children's Fund and Hopelink by selling food and drink at local sporting events. Hunter's favorite community service projects have been going to local elementary schools and providing after school tutoring and support for students.


---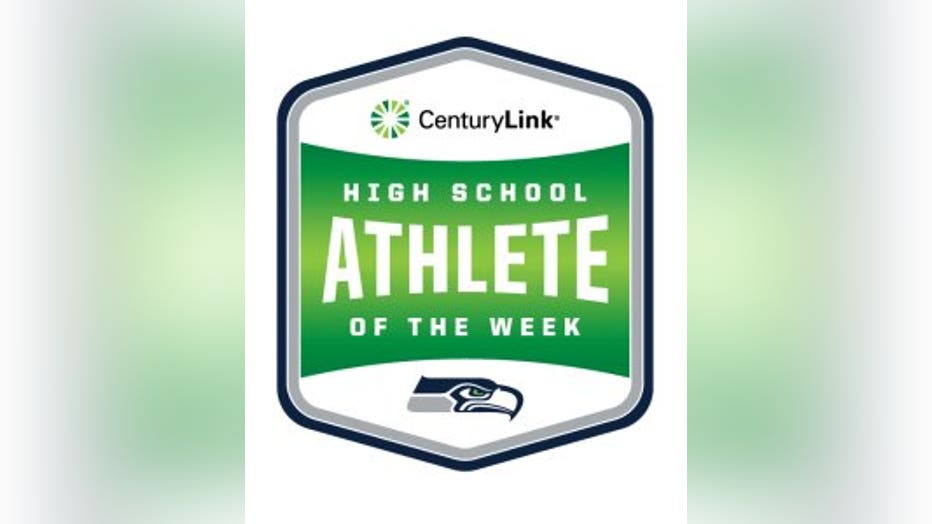 Every student athlete will be recognized at his/her school and at a Seahawks game. Each winner will also receive a $1,000 grant to their school's  from CenturyLink and the Seahawks -- plus a personalized 2017 Nike Seahawks jersey, a custom football, sideline passes to a home game and more!

"CenturyLink is honored to partner with the Seattle Seahawks and Q13 FOX on this great program," said Sue Anderson, CenturyLink's Vice President of Operations for Washington State.  "We believe in developing the potential of area student athletes and supporting their efforts in the community, both on and off the field."

Each week, CenturyLink executives and Seahawks personnel will select a nominated student who meets or exceeds the criteria.