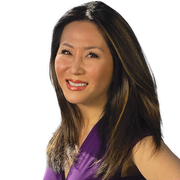 Hello! First, I want to say I feel lucky to cover important matters affecting Western Washington. I am inherently curious, which comes in handy when you are a journalist.
I am an East Coast native, mostly grew up in Northern Virginia right on the outskirts of DC. After graduating from the University of Maryland-College Park, I got my first news job at CTV, a government-run news operation covering Prince George's County in Maryland.
My journey to expand my reporting experience also took me to Tennessee. One of my most memorable stories working at the ABC affiliate in Knoxville was my investigation into the opioid epidemic. I uncovered an opioid pipeline from Florida to Tennessee and the investigation received an Edward R. Murrow award and an Associated Press award for Best Enterprise.
Over the years at FOX 13 News, I have covered countless issues including crime, homelessness, government accountability, real estate trends and mental health issues. I was so honored when I received an Emmy Award for a news series that not only aimed to educate people on teen suicide but also to change the dialogue.
Some of my biggest personal milestones have also happened here in the Seattle area. I got married! And my husband and I were lucky enough to bring our son into the world. Together, we love to eat and explore the beautiful PNW.
In my free time I also love to squeeze in hikes and dance lessons. Did I mention I love food?