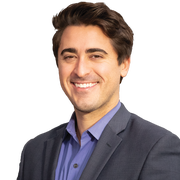 I joined the FOX 13 News team in April 2018. This is my first time living or even being on the West Coast, and I'm excited at the opportunity to get to know the Seattle community and tell your stories.
My time in the news industry has given me the chance to live in a few different places across the country. Before Seattle, I worked for WNCN in Raleigh, N.C., WBTW in Myrtle Beach, S.C., and WBOC in Salisbury, Md.
All of these places have been home for me, but my home will always be the Philadelphia area.
I graduated with honors from Susquehanna University in 2010 and went to high school at Salesianum in Wilmington, Delaware.
I love music, art, drawing and playing guitar. I love going to shows. I love the beach, the ocean, and surfing.
If you have any story ideas, or cheese steak and hoagie suggestions, contact me.
The latest from AJ Janavel