Wixey's keys to a Seahawks win in Super Bowl XLVIII
SEATTLE -- I don't know about you, but I am spending a ridiculous amount of time thinking about the Super Bowl. As I have stated in previous posts, I have a really good feeling about the Seahawks' chances in Super Bowl 48, but certain things need to go their way. I've been going over and over this for the past two weeks, and here is what I have come up with. These are my top 5 keys to a Seahawks win in Super Bowl 48.

5.  Stay focused

Not a single Seahawk player has ever competed in a game of this magnitude, and as we have seen from the media frenzy this week, there are distractions everywhere. They are saying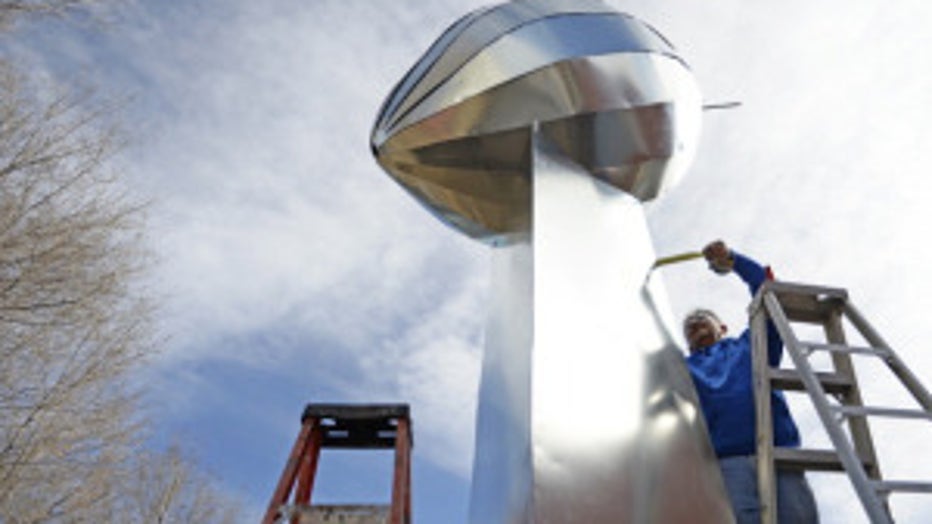 all the right things, but they have to try to not let the adrenaline and energy that comes with playing on such a huge stage affect their play. Emotion will drain a players' energy. They need to do their best to stay calm, especially early on. Once they start hitting each other, it'll be just another day at the office.

4. Percy Harvin

He's the X-factor in this game. He's back, he's relatively healthy, and the Seahawks are going to feature him. He has shown that he can be a game-changer when he gets his hands on the ball. I think he's a dark horse MVP candidate. Watch for him on kick returns.

3. Marshawn Lynch

He has the best chance of any Seahawk player to impact the course of this game. Denver has seen him on tape. They know what he can do. But wait until they get a feel for Lynch in full Beastmode on Super Bowl Sunday. I think Marshawn gashes the Broncos a few times. If Lynch gets going early, the Hawk's play-action game will be even more effective, and the Hawks will get Denver back on their heels. Denver's defense is suspect. I think the Hawks' offense will surprise people who don't watch them regularly. I also think all of this hype about his reluctance to speak with the media is just making Marshawn more upset. He looks like he's ready to go hurt somebody on Sunday.

2. Get pressure on Manning

Peyton Manning has set all kinds of passing records this season behind an offensive line that has only allowed 18 sacks this season, by far the lowest in the league. Teams typically don't get to Manning. The Hawks' defensive front probably would have had five or six sacks on Colin Kaepernick in the NFC Championship if it wasn't for Kaepernick's scrambling abilty. The Hawks have a way to annoy QB's even when they don't get the sack. Even with Manning's quick release, I think the Hawks can bother Manning. The secondary won't leave many of Manning's targets open, and a speed rusher like Bruce Irvin or Chris Clemons could have success attacking from the ends. A big turnover will probably factor heavily in this game, and that's what the Seahawks are focusing on.

1.Keep Manning off the field

He can't hurt the Hawks from the sidelines. Seattle needs to steal a page from the San Diego playbook, when the Chargers upset the Broncos in Denver. Milk the clock on offense. Run the ball with Marshawn Lynch. Stay inbounds. Keep the clock moving.  And use every available second on the play clock before snapping the ball.

Notice I didn't even mention Russell Wilson? He may be a second-year QB, but he plays like a 10-year vet. You know he will be prepared, and you know he won't make dumb mistakes. That's another key for the Hawks. If Seattle can force Manning to make mistakes, without making them ourselves, the Seahawks have an excellent chance to win.