Winter storm brings high winds, rain, power outages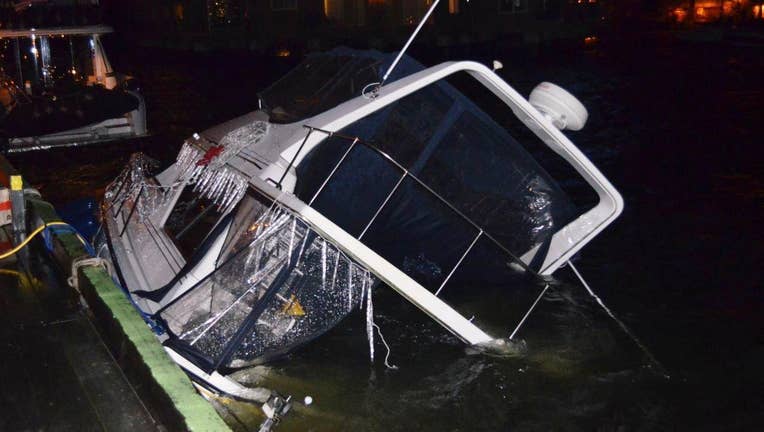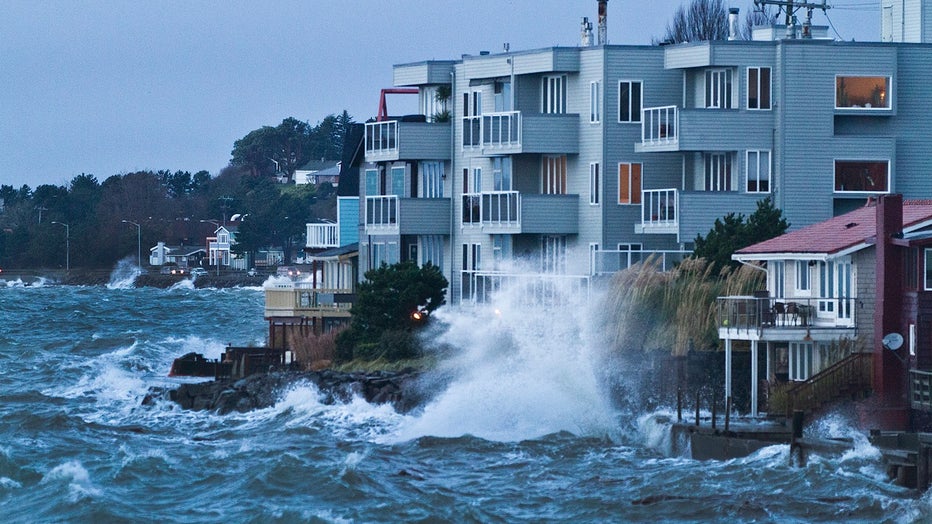 Waves crash into homes in West Seattle on Dec. 17. (Photo courtesy of David Rosen/West Seattle Herald.)

The winter weather storm that rolled into the Puget Sound early Monday morning caused numerous issues around the region, including flooding, downed power lines and sunken boats.

In Kirkland, firefighters responded shortly before 6 a.m. to a marina at 25 Lakeshore Plaza. When they arrived on the scene, they found two boats that had sunk. A couple that was sleeping on one of the boats were awaken by a passersby.

Shortly before 10 a.m., a 5- to 6-foot breach was reported in the Sea Dike near Stanwood, threatening one home. High tides and an extreme low pressure system is believed to have caused the water level to reach higher than normal levels.

High winds in the Puget Sound caused the cancellation of a number of ferries, impacting area residents' Monday morning commute. High winds also impacted commuters trying to travel on the 520 bridge and the Department of Transportation closely monitored wind speeds to determine if they need to close the bridge. The bridge remained open.

Throughout the area, more than 20,000 residents were without power -- the bulk of the outages were in south King County and the Auburn and Kent areas. Downed trees and tree limbs were to blame for most of the outages; crews are working to restore power to those affected.

There is the possibility that there will be some snowfall in the Seattle area overnight -- the areas that will see snow include higher elevations such as Queen Anne Hill.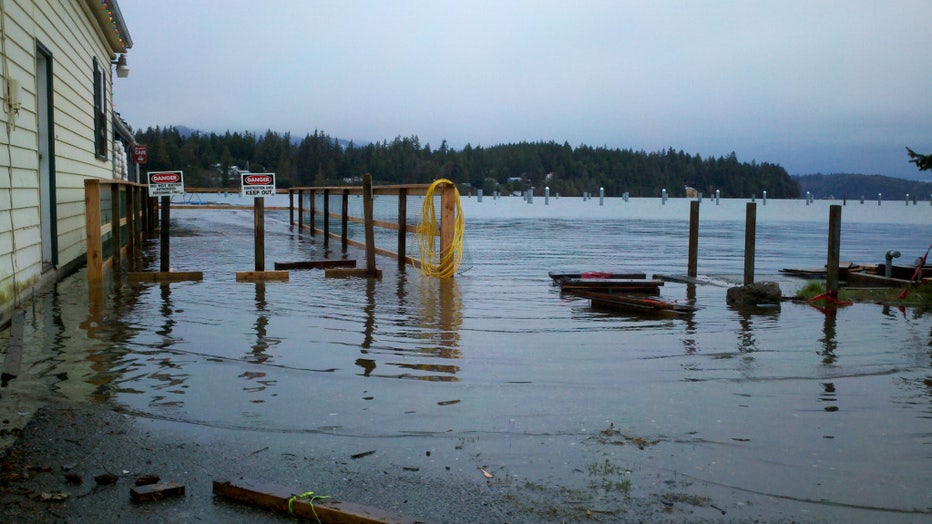 New dock overcome with water in Seabeck.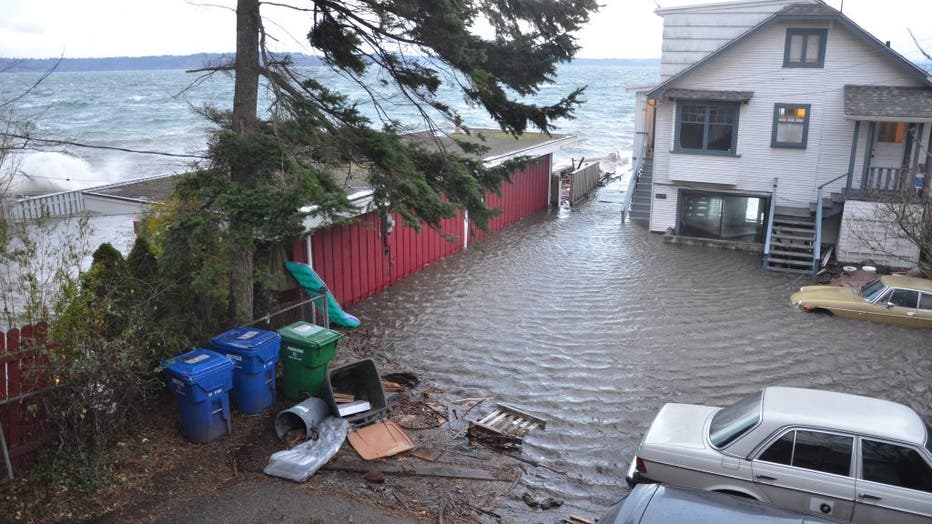 House flooded in West Seattle.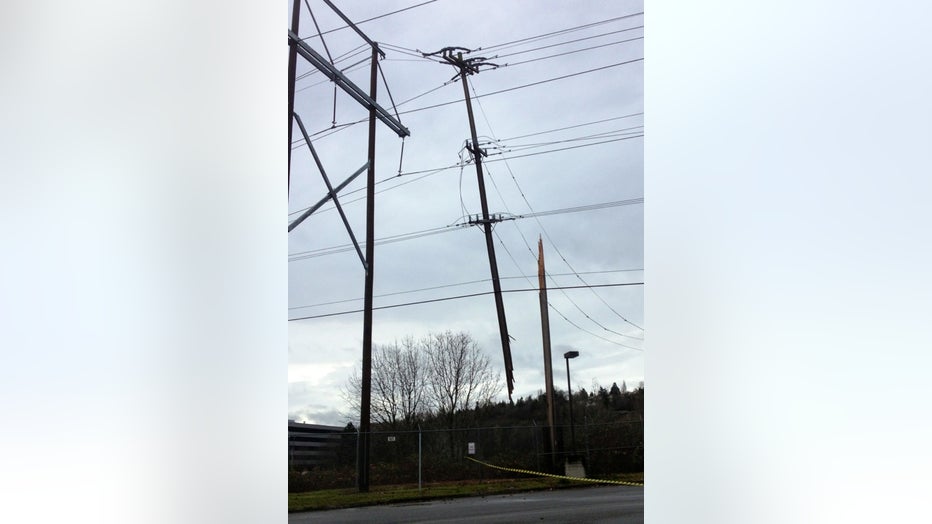 High winds snapped a telephone pole in south Seattle on Dec. 17.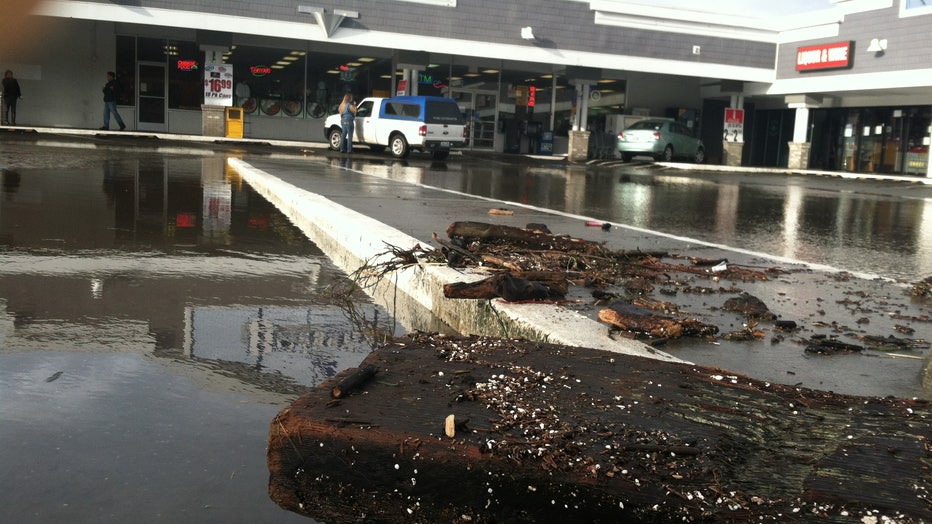 The Bridgeway Grocery in Gig Harbor, Dec. 17.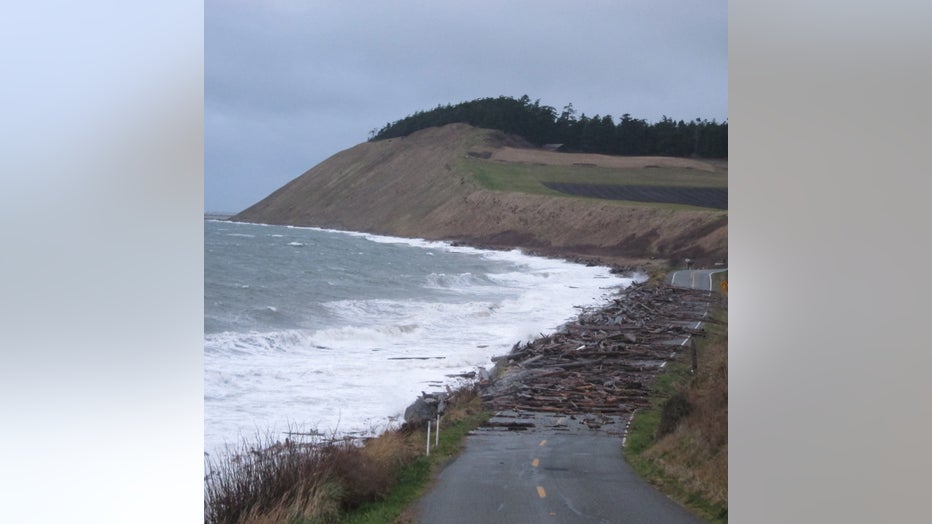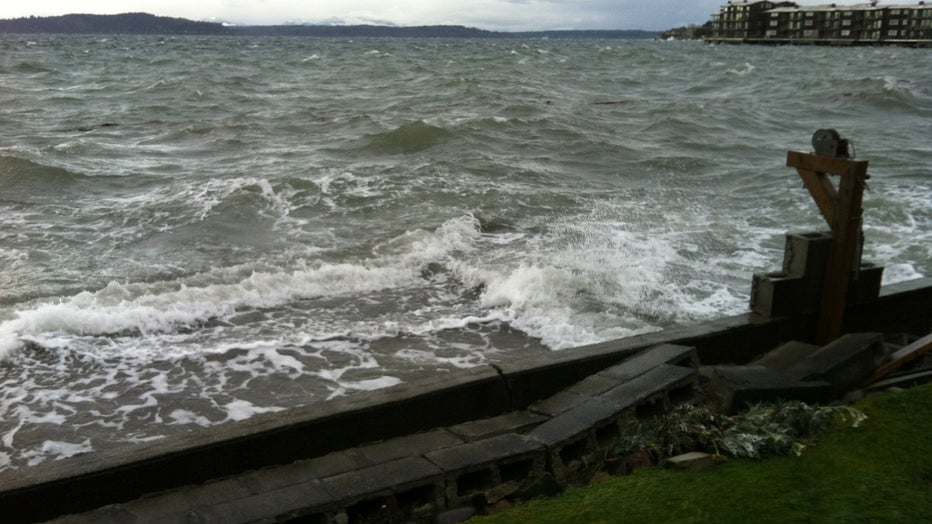 West Seattle, Dec. 17