Weed woes: Will retailers have enough legal pot when shops open next week?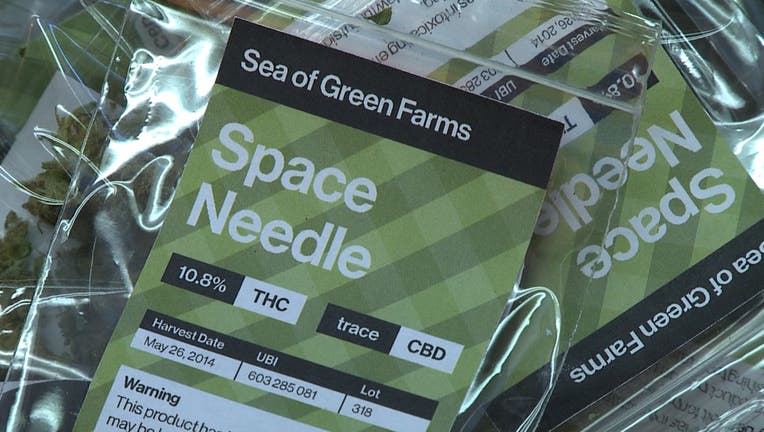 SEATTLE -- The countdown is on for retail pot stores that could be open for business next week.

But would-be customers could see long lines and empty shelves, as legal marijuana is in short supply.

Sea of Green Farms in Magnolia is working around the clock to fill orders for just a handful of potential retail shops across the state.

"We're trying to get all the bagging and packaging up," said Bob Leeds. "We get 10 to 15 calls a day of people wanting more and we just don't have more."

The Washington State Liquor Control Board warns that supply could be tight when retail shops go online next week.



Technicians at Analytical 360 in Yakima say growers have been slow to submit samples for state-required tests.

"We were expecting like 100 or so samples a day, we've only received 44 samples," said Randy Oliver.

Each batch of marijuana is scanned for potency and impurities at the Yakima lab. Over-the-counter pot must be labeled with accurate levels of both THC and CBD.

But so far the trickle of marijuana flowing into the lab could mean legal pot will be in short supply.

"There's not going to be the volume at the stores, there's going to be a shortage," said Oliver. "There's not going to be enough for the customers."

Some worry that growers and retailers will take advantage of the short supply and hike prices, but Leeds at Sea of Green Farms says they'll keep prices to retailers steady no matter what.

"We want our retailers to come back to us, to keep buying from us," Leeds said.

The state plans to issue licenses to about 20 retailers statewide as early as Monday. But because of the paperwork between retailers, growers and the state -- pot might not show up on store shelves until Wednesday at the earliest.