Violent Offender Task Force Captures 1000th fugitive; successful program may be cut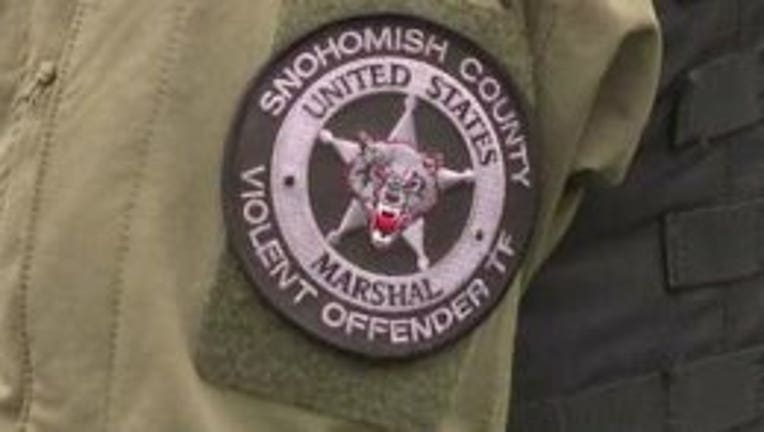 article
-- The arrest of a 33-year-old Granite Falls man wanted for assaulting law enforcement with a deadly weapon marked the 1,000th capture for the Snohomish County Violent Offender Task Force. Steven Linton was wanted after he failed to appear in court for a pending case for assaulting a Sheriff's Deputy with a knife.  Linton was arrested this week outside a family cabin along the Stillaguamish River near Granite Falls.

The multi-agency task force was formed in 2013 and includes Snohomish County deputies, U.S. Marshals, Dept. of Corrections, Everett Police, Mukilteo Police, Lake Stevens Police and Arlington Police.  Since they started, they've taken 156 firearms out of the hands of dangerous felons. The task force focuses on fugitives who target vulnerable adults, children and anyone committing violent crimes.

About a third of their arrests are sex offenders like convicted child rapist Ronald Brennan who they caught in Everett on Wednesday. He was capture #1002. Brennan has admitted to having 26 victims and was wanted by the Department of Corrections for not checking in as he is required by law to do.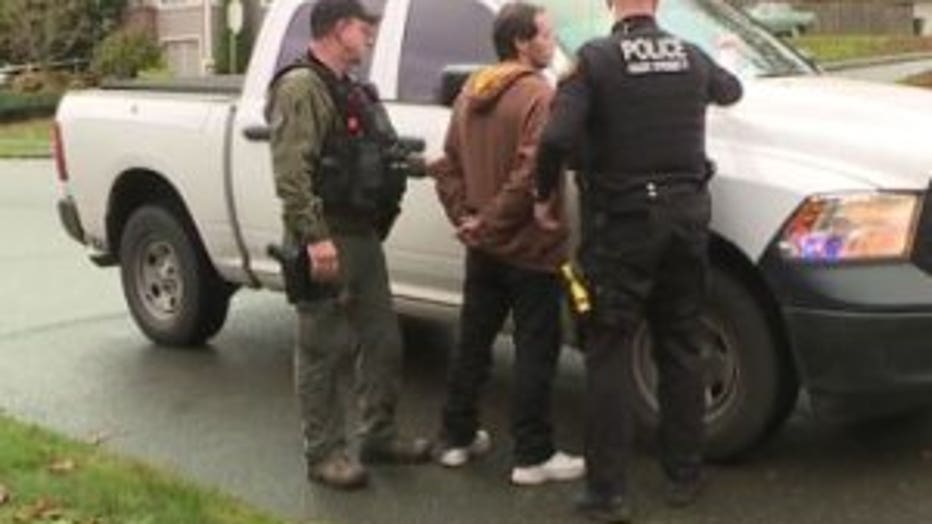 The task force credits tips from the public for much of their success. "You`ve seen us work out here all day but without the citizens we would probably not have located him," said Snohomish County Sgt. Keith Rogers. Past captures have included sex offenders living with vulnerable children. "Those were some of our more satisfying arrests in that we were not just locating and arresting the fugitives, but we were also preventing future crimes," said Sgt. Rogers.    


The U.S. Marshals Service supports the task force with significant funding including approximately $200,000 in overtime reimbursement as well as vehicles and equipment.  "I believe that the Violent Offender Task Force makes this county more safe and more livable," said Snohomish County Sheriff Ty Trenary who is hoping for continued funding from the county.  However, because of budget cuts, the task force program is in jeopardy.  "We've had an opportunity to talk and I certainly think the executive is struggling with balancing a huge budget with not a lot of money. I've encouraged him that I believe that the force multiplier the task force brings and the important work that they do absolutely needs to be funded and my hope is that the county government will fund it for next year," said Sheriff Trenary.

To give you an idea of the impact that could have on community safety, just consider the murders of Patrick Shuun and Monique Patenaude earlier this year in Oso. "The Reed brothers were responsible for committing that horrible crime and our partnership the Violent Offender Task Force, but specifically with the U.S. Marshals Service,  is what brought those two brothers to justice from another country. Having a relationship with them, working closely with them, having them network in their own agency outside the country was vital and I don't believe we would have been as successful had it not been for the work of the U.S Marshals Service," said Sheriff Trenary.  It's one of several proactive programs on the chopping block unless the county can come up with the money needed.

Snohomish County Executive Dave Somers sees it differently. "The choices of which programs to cut are completely made by the Sheriff. I proposed a budget to the County Council that reflects the fact that our county wide revenues are not growing as fast as our costs. The Sheriff made the determination as to how to handle the shortfall in his departments," he said.