Two high school football players seriously hurt during games Friday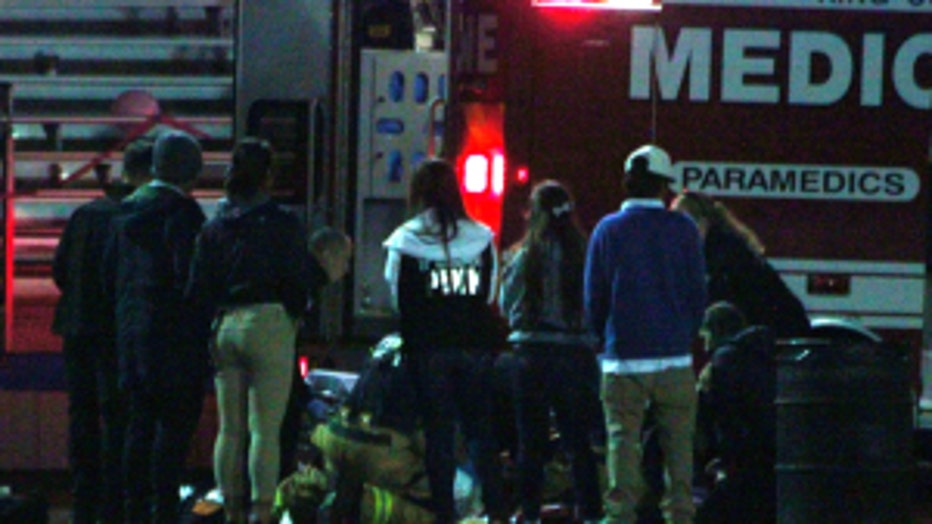 Photo used with permission from whitecenterblog.com


SEATTLE -- Two high school football players remained in the hospital Sunday after suffering injuries while making tackles in separate games Friday night.

Evergreen senior wide receiver and defensive back Kenny Bui was hurt during the 4th quarter of the game at Highline Memorial Stadium.

Highline Public Schools spokesperson Catherine Carbone Rogers said he was taken by ambulance to Harborview Medical Center in Seattle where he underwent surgery.

The school district is not releasing the extent of his injuries, but Harborview Medical Center spokesperson Susan Gregg said Kenny Bui was in critical condition in intensive care Sunday.

Rogers said all schools have licensed and certified trainers at every game, and that all coaches and volunteers go through head-injury concussion training.

Another player, Adna High School senior David Young, suffered a C1 neck fracture, coach K.C. Johnson told the Seattle Times. He is in serious condition in intensive care, and has been fitted with a halo brace.

The Times reports both injuries happened while players were making tackles.

Johnson said Young was hurt in the fifth play of the game. He got up right after the play and jogged to the sideline complaining of neck pain.

Young was taken to Centralia Hospital and later transferred to Harborview.

The injuries come just a week after a player from Pateros High School collapsed during a football game. Ramon Angel-Oros had surgery to receive swelling in his brain.

Gregg said he was listed in satisfactory condition Sunday at Harborview.