Tukwila police rescue pit bull, transform dog into drug-sniffing K-9


TUKWILA, Wash. -- Apollo the pit bull was abandoned as a puppy.

He was sent to an animal shelter within Washington state. But they said he had too much energy to be put up for adoption. He was about to be euthanized.

This is when the story takes a turn for the better -- someone at the shelter decided to take action. That person called a Washington state narcotics trainer to ask if Apollo might be a good fit as a K-9.




The dog was taken out of the shelter and went to kennels at the Department of Corrections.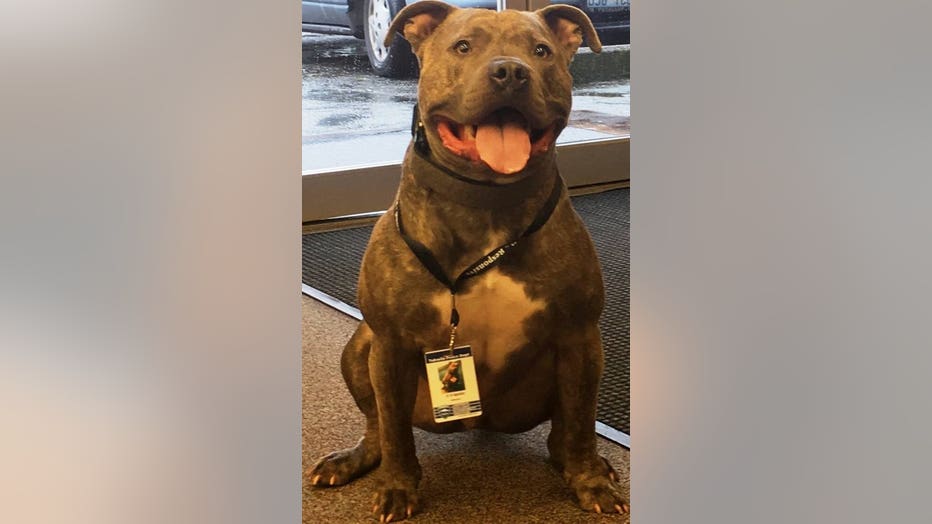 According to the Tukwila Police Department, Apollo had to wait a year before he was given a chance.

Tukwila police contacted the trainer last summer, they said, while searching for a K-9. That's when they heard Apollo's story.

"No one would give him a chance simply because he was a pit bull who often have bad reputations based on misconceptions and lack of training," Tukwila police wrote on Facebook.

" stated that he was a high drive dog and he would finish first in narcotics school if someone would give him a chance. All he needed was a chance."

Apollo finally got that chance -- and proved himself once and for all.

"We decided to give Apollo that chance and we are glad that we did. Apollo finished narcotics school in November of last year and did indeed finish first in his class. He is extremely friendly and can often be found trying to get us to play with him. He has brought great joy to all of us at the department in addition to being a very productive and hard worker. He is now a part of his handlers personal family and the family of the Tukwila Police Department."

Tukwila police are holding a "Coffee with a Cop" meet and greet on Wednesday, May 24. There you can meet Apollo around 5 p.m.