Town tries to move on after explosion that killed 14, injured 160
 WEST, Texas — The crowd that had gathered — lighting candles, offering prayers, crying as they tightly embraced family and friends — had streamed from the dimly lighted sanctuary of Assumption Catholic Church, but Kelly Nelson lingered behind.


"The people who we lost, these are people I know, I see on a daily basis," Nelson said. "Knowing that I'm never going to see these people on the Earth again is very difficult for me to handle."

On Wednesday night, a blast at a fertilizer plant rocked this small east-central Texas town. A day later Nelson and hundreds of others gathered in the red brick Assumption church. Nelson wasn't the only one to stay behind after the service concluded. A pair of young men sobbed as they knelt before the altar. Others stared blankly forward as they sat in the pews. In a time when residents of West sought hard-to-find clarity, they are relying on faith.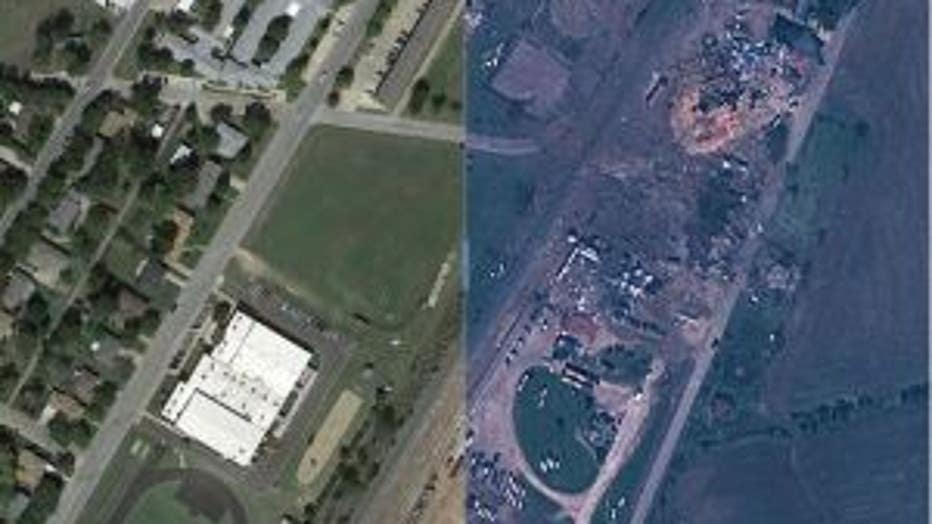 Before and after images of West, Texas explosion. Image courtesy of Los Angeles Times


PHOTOS: Fertilizer plant explosion

"If this town didn't have faith," Nelson, 29, said, "it wouldn't have anything."

The people who know West well say it's a little town known for many things: Its Czech heritage. Its kolaches, a Czech pastry that's something of a delicacy in the region. Its ability to have a good time.

But what's proving most important now is its faith.

"Their faith is so strong here, and it can only get greater," said Father Ed Karasek, pastor of Assumption.

BEFORE-AND-AFTER SLIDER: West Fertilizer Co.

Karasek encouraged those attending the vigil to grieve and to allow those around them to do so. If that means being angry with God, so be it.

"It's OK to be angry with God," Karasek said after the service. "You've got to let it out, and he can take it. They lost their homes. They're devastated. They lost loved ones. They lost family."

Charlie Ferguson, 75, has lived in West his entire life, and he considers himself blessed because of the people.

West, he said, is a typically happy place, with hard-working people. They're resilient, he said, and will weather this, he believes.

"They're a strong people," he said. "They have faith in God, I guess. Gives them strength. They're pulling together."

Don Cole, a Dallas-based pastor with Victim Relief Ministries, has traveled to disaster areas throughout the region to offer counsel. Beyond the trauma of what happened, Cole said, the experience stirs up difficult, existential questions that can be just as terrifying: Is there a God? Who created us? Why would God let this happen?

Turning to faith, as well as to their religious communities, serves as a comfort, he said. "Their faith is what pulls them through."

In West, it's a tight-knit community of  2,800 residents that has, in recent days, been drawn even closer together. Most residents know of someone who was killed, injured or displaced or  evacuated from home. As they try to take steps toward healing, Nelson said prayer will be crucial to that.

"You know everyone's name, you know of everyone's family," she said. "It's going to be very difficult moving forward, but we're going to do it because of faith."

--Rick Rojas, Los Angeles Times