Tickets for Griffey's Seattle Hall of Fame induction sold out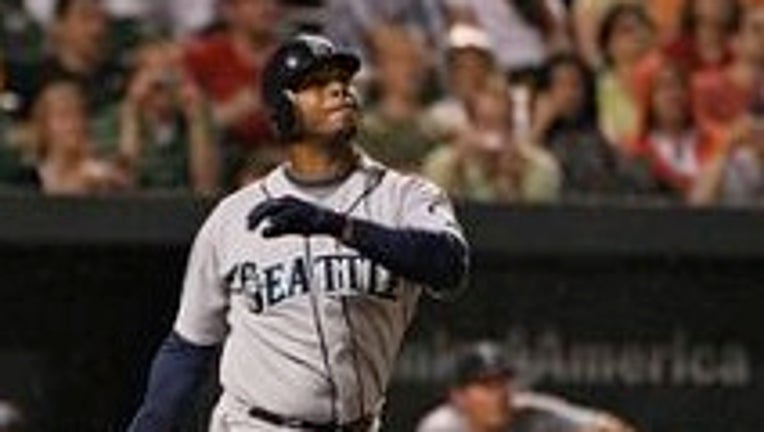 SEATTLE - Ken Griffey Jr. will be inducted into the Mariners Hall of Fame in front of a full house Saturday night.

The Seattle Mariners announced Wednesday that the Saturday game against the Milwaukee Brewers is virtually sold out, with only scattered single tickets still available.

Griffey Jr. will be inducted into the team's Hall of Fame during a pre-game ceremony on the field.

The  ceremony will start at 5:30 p.m. and will be carried live on ROOT SPORTS and 710 ESPN Seattle for those who are unable to attend the game.

Fans still hoping to get tickets to Saturday's game are encouraged to check the website often, as any returned tickets will become immediately available there.

Griffey Jr. is a 13 time Major League Baseball All-Star, and played for the Mariners from 1989 - 1999, and then again for the 2009 and 2010 seasons.

His 630 home runs ranks as the sixth-most in MLB history.