'They are bleeding to death:' 911 tapes in Mukilteo shooting released


MUKILTEO - For the first time we hear the voices from the young people who ran for their lives after a gunman opened fire at a Mukilteo house shooting.

Three people were fatally shot at a party July 30 in Mukilteo, north of Seattle. Snohomish County authorities released the 911 calls surrounding the event on Tuesday.

The calls were graphic, and at times hard to listen to.

"We were having a party and someone came in and started firing," one  of the first callers said.

A young man hosting the party with about 20 friends ended up dodging a hail of bullets, running to his neighbor's home to seek shelter. There he called 911.

"The three of us are here I don't know where everyone else is," he said.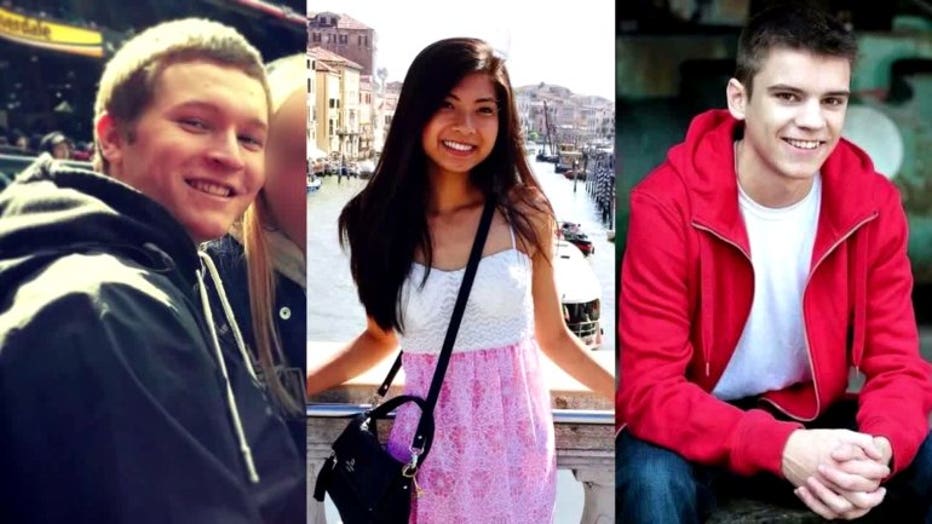 Many of his friends were still trapped inside his house, hiding in closets and bathrooms during the mass shooting.

"Someone came into the house and started shooting all of our friends, we are trapped in the bathroom we locked the doors," said one female caller told 911.

That girl told emergency responders she was hiding in the bathroom with two other girls. The dispatcher urged them to stay behind the locked door.

Many never saw the shooter but some did. One caller said they were sure the shooter was 19-year-old Allen Ivanov.

Police say Ivanov - in a jealous rage - ambushed his ex-girlfriend Anna Bui at the party after she wouldn't get back with him. After his arrest, Ivanov allegedly told detectives that he broke up with Bui months ago but wanted to get back with his "dream girl"'

He said he got mad when she appeared to be moving on with her life.

Police say Ivanov shot Bui and three others, Will Kramer, Jake Long and Jordan Ebner.

"They are bleeding to death on the floor," said one female caller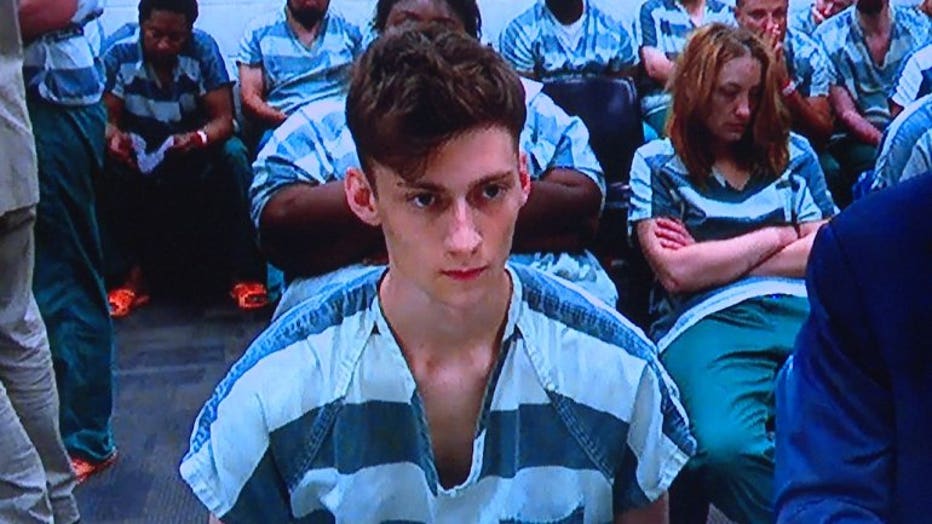 Jordan Ebner's mother also called 911 in a heartbreaking attempt to locate her son.

"I was just told by my husband that he was in a shooting and he doesn't know where he is," Stacy Snitzler said.

Jordan's mom told dispatch she had just heard from her youngest son who had just received a text message from friends saying his brother Jordan had been shot.

"The ambulance came I am trying to find out where to go," Snitzler said.

As police try to help the victims. The suspect's friends start calling 911.

"Can you just not kill him," said one caller.

That friend told dispatch he had just talked to Ivanov who had a rifle in the car. He said Ivanov seemed distraught and suicidal and that he admitted to killing his ex-girlfriend.

State troopers caught Ivanov on I-5 in Lewis County hours after the shooting. One of the last people to speak with him was his own mother - who called 911 desperately seeking information about where to find her son.

"He's driving to Portland but he got stopped by the cops," Anya Ivanov said in the tapes.

Emergency crews fielded calls for hours, some parents calling in frantic that they couldn't get a hold of their children. At one point, shooting victim Will Kramer called 911. Luckily, police were able to get to him pretty quickly. Kramer remains in satisfactory condition at Harborview on Tuesday.

Anna Bui and Jake Long have been laid to rest. Jordan Ebner's family is in the process of planning out his funeral.