Terrifying: Stranger breaks into woman's house -- and 911 doesn't work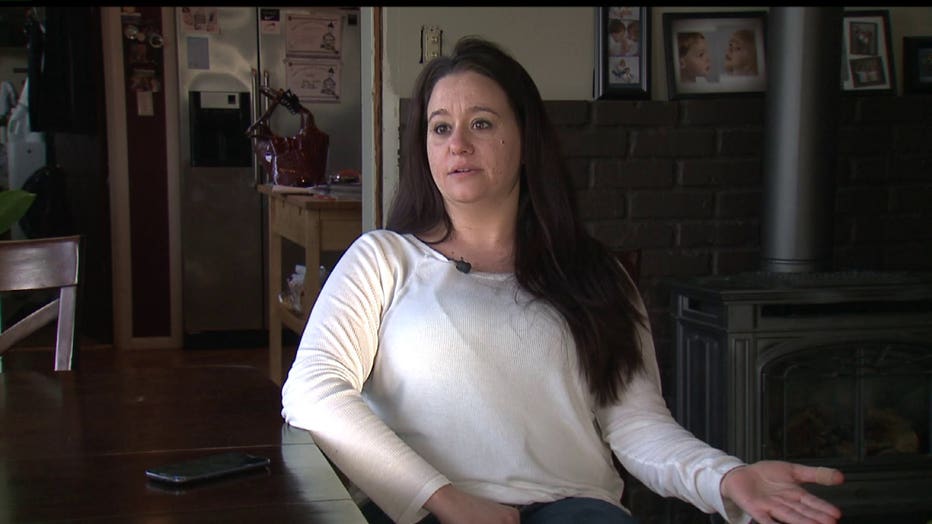 Alicia Cappola, of Everett, says a strange man broke into her home early Thursday morning and she kept calling 911 to no avail. The emergency call system experienced an outage statewide early Thursday. (Photo: KCPQ-TV)


EVERETT -- They were the scariest moments of her life and she couldn't get help from police.

A complete failure of the state's entire 911 call system left callers panicking for hours, including one woman who found a stranger inside her home.

"So, 1:45 this morning there was a loud pounding on my front door. He tried to get in the front door for about 10 minutes and eventually ripped the screen off the window, opened it up and climbed in that way," victim Alicia Cappola said.

She found herself face-to-face with a strange man standing in her living room.



Alicia had already called 911 once and got a busy signal.

She would eventually call 911 more than three-dozen times.

"I called 37 times in about a 20-minute period of time and no answer," Cappola said.

Her children were asleep in their bedroom and a strange man was standing in her living room.

"It was absolutely terrifying to know someone was getting into my house and there was no one coming. No help on the way. No one knows this is going on," Cappola said.

Luckily, the stranger ran away, and no one was hurt.

Cappola is just one of an unknown number of people in Washington and Oregon who tried and failed to reach 911 from about 12:45 a.m. to 9 a.m.

"People call for everything and so we all know that the worst-case scenario is somebody could lose their life," SNOPAC-911 Director Kurt Mills said.

So far, he said, there does not appear to have been any negative impact because of the outage.

Some 911 calls, he saidk were able to get through but volume was down 20 percent Thursday morning.

One in five callers didn't get through.

"The state ESI Network which is used for 911 is designed to be extremely resilient and redundant so this is not supposed to happen," Mills said.

The working theory is that CenturyLink, the company that administers the state's 911 system, had a monumental problem that has never happened before.

In a statement, CenturyLink said:

"CenturyLink continues to work with the 911 centers to ensure that all issues have been resolved....we apologize for any inconvenience. We are still investigating the root cause."

Now the Washington Utilities and Transportation Commission has launched a formal investigation looking for answers -- and directors of 911 call centers across the state want those answers, too.

No one knows how long the UTC's investigation will take or what, if any, fines CenturyLink might face if found responsible -- but the 911 directors insist they need answers sooner rather than later, along with a detailed plan as to how the outage can be prevented in the future.