SUV slams into school bus head on; 5 injured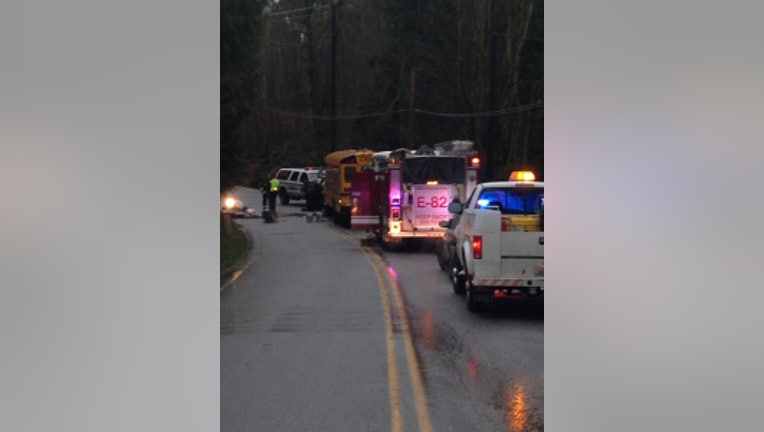 article
LAKE STEVENS -- At least two people were injured Tuesday when a Chevy Tahoe driving too fast for road conditions slammed into a school bus, Lake Stevens police said.

The bus was traveling near the intersections of South Lake Stevens Road and South Davies Road in Lake Stevens  at 6:30 a.m. when a Chevy Tahoe crossed into oncoming traffic and hit the school bus head on.

The school bus, headed to Cavelero Mid High School, had one driver and two kids on at the time of the crash. Officials said they were all OK, with only minor injuries. The two students bit their lips slightly during impact, officials said.

The driver and the passenger of the Tahoe were taken to an Everett-area hospital. The passenger had significant injuries, according to Lake Stevens police. The driver only suffered minor injuries.

Investigators are currently on the scene, and said drugs or alcohol might be factor in the crash.

This story will be updated as more information becomes available.