Suspect in assault on woman in hospital restroom is convicted rapist


SEATTLE -- A rapist who was being sought for failing to register as a sex offender is in custody after attacking a 60-year-old woman in a hospital bathroom over the weekend, police said Thursday.

Seattle police said that at about 5 p.m. Saturday,  the victim -- a 60-year-old Bainbridge resident -- was inside a women's restroom at Seattle's Harborview Medical Center when she noticed the suspect standing in front of the bathroom door.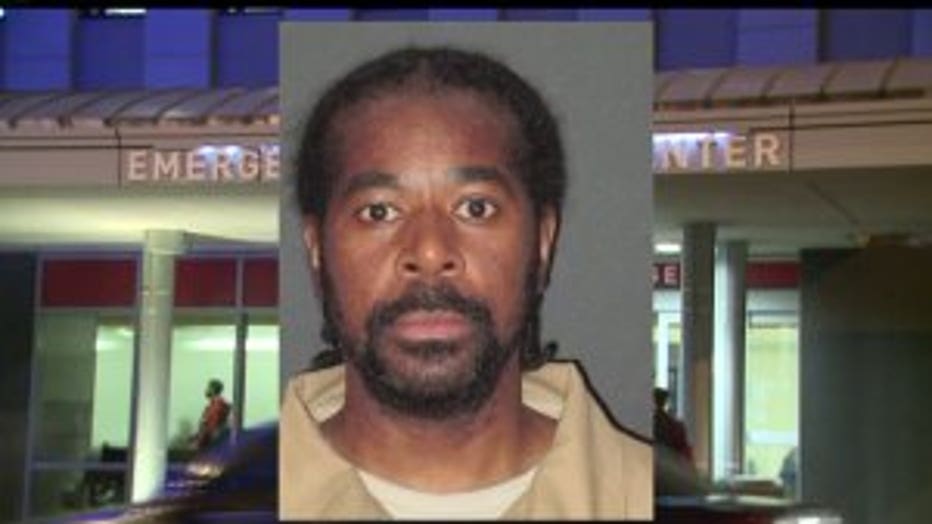 "Without saying a word, the suspect charged the victim, grabbed her by the neck, and slammed her through a door into a bathroom stall, striking her head against a wall," a police spokesman said. "The suspect slammed the woman's head into a wall and began strangling her before the woman began screaming for help."

Police said the woman's male friend, who was using a men's restroom next door, heard her screams and ran into the women's bathroom to help the victim. Eventually, the suspect released the woman and tried to leave the bathroom.

The commotion drew the attention of hospital staff and a King County Jail officer, who took the suspect into custody with the help of a Washington State Patrol trooper, who was working off-duty at the hospital, police said.

SPD officers arrived and arrested the suspect, who appeared intoxicated, the statement said.

The victim was treated for her injuries at Harborview, and the suspect was booked into the King County Jail for investigation of assault.

He was identified as Gregory Walton, 38, a Level 2 sex offender who spent time in the jail in the 1990s for raping a woman at knifepoint. Police said Walton told detectives he was high on a large quantity of tequila and had smoked cigarettes laced with PCP before the  Saturday's attack.

Walton has been booked into jail 26 times since 1994 and has had 38 warrants for his arrest, including the one out when he was arrested. Police say he hadn't registered as a sex offender since 2008.

He's being held on $1 million bail and, if convicted, it will likely be his third strike.