Suit contends negligence in fatal Sound Transit bus crash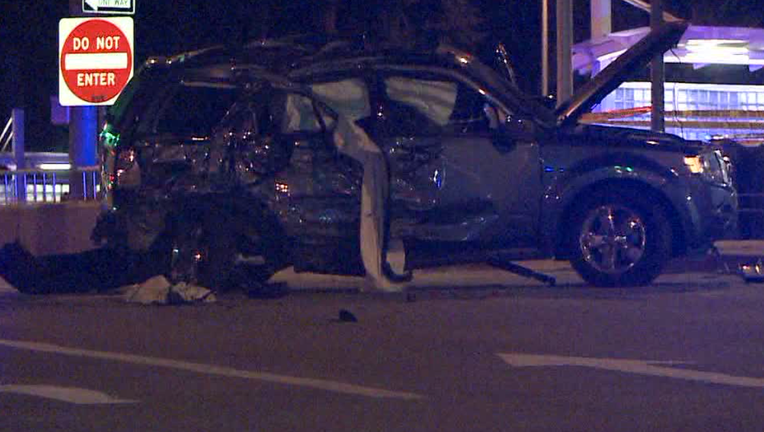 article
 SEATTLE -- One year ago today, a Kirkland family lost their parents in a tragic crash when a Sound Transit bus blew through a red light at an intersection near a bus ramp.

"I remember I was coming up over the overpass and the light was green and I looked to the intersection it looked clean, clear, and bam," said Kendall Rotta, who was behind the wheel of the SUV that was hit by the bus.

Kendall was hurt. His parents, Bob and Betty Rotta, were killed.



A year later, and the family still wants to know why it happened.

"They're still struggling with the loss and the traumatic impact of what happened," said Chris Davis, the attorney representing the Rotta's in a lawsuit against First Transit, the Ohio company contracted by Sound Transit to run it's bus service.

Sound Transit won't comment until the full police investigation is released.

In response to the lawsuit, lawyers for First Transit said the bus driver was, "Confronted with an unexpected and emergency situation not of his creation, and reacted to it in a reasonable manner."

The company also said the bus driver passed a drug and alcohol test, and remains on administrative leave.

There were initial claims that the brakes failed on the bus. State Patrol investigators found no mechanical problems in the bus, and the Rottas' attorney said some witnesses saw the drivers foot on the accelerator as the bus plowed into the car.

"The bus was either accelerating or maintaining speed, which tells us that he had to have had his foot on the accelerator pedal the whole time," said Davis.

The lawsuit claims the bus company was negligent in how it hired, trained, and supervised its driver, and the family is expecting millions in return.

"There's a really bigger reason behind bringing this lawsuit, and that's really to get at the truth, of what happened," said Davis." And to hold the driver and his employer accountable for what happened."