Son searching for man who beat up father in apparent road rage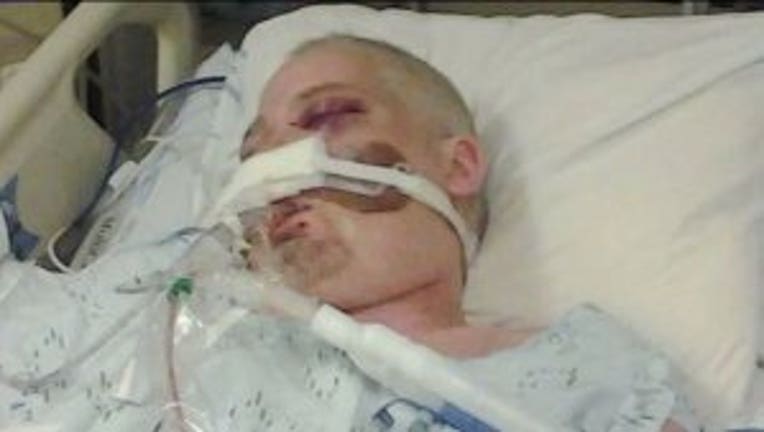 By Kate Burgess 

Q13 FOX News reporter

SPANAWAY, Wash. -- It's been nearly a week since Scott Bradford was violently assaulted in an apparent road rage incident.

Though his jaw is still wired shut, Bradford is finally alert and talking, giving new details about the attack.

According to his account, Bradford was on Pacific Avenue South in Spanaway when he pulled in front of a man in a forest green car. The man began tailgating Bradford, so Bradford allegedly pulled over to apologize. Instead, the man jumped out of the car and beat Bradford. The suspect also beat another man who stopped to help, Bradford said.



Bradford was unconscious for some time after the attack. Speaking from his hospital bed Tuesday, he said the pain is still unbearable.

"I'm still in pain. Unbelievable pain," Bradford said. Still, his spirits were high.

Dan Bradford, Scott's son, said it's been hard to watch his father in so much pain.

"I can't sleep, I haven't eaten a whole lot," Dan said. "But I'm getting better everyday. As he heals, I'm healing with him. At first I was really angry, really wanted this guy. But I just want to help."

Dan has been knocking on doors in Spanway to see if anyone has more information about the suspect.

"I don't want this guy to hurt somebody else or worse, if he's got that kind of hate in his heart, he needs to be in jail where he belongs," his son said.

Bradford said the suspect is a slim black man in his his late 20s to early 20s. He is 5'7" tall with short hair and a slender build. He was wearing black-framed glasses and driving a dark green or gray sedan.

Police also believe a young woman was in the car and encourage anyone with tips to call crime stoppers at (800) 222-TIPS.