Some passing showers in morning, but looks dry for trick-or-treaters


SEATTLE -- A few passing showers through Thursday morning. A little breezy but not stormy. Thursday afternoon looks dry in time for the trick-or-treat  hours.

Sunset will be around 5:50 p.m. and the temperature will be around 50 degrees.

Friday looks nice. Enjoy.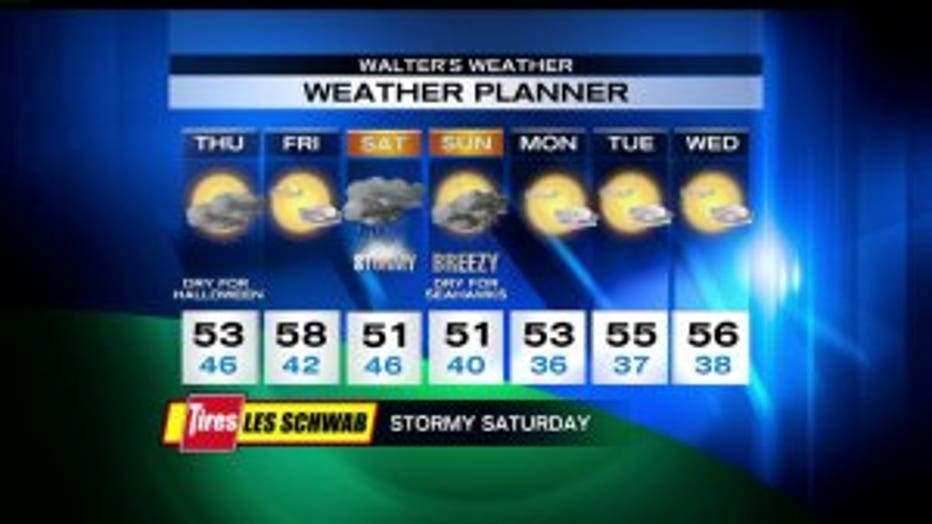 Saturday will be gusty and wet. Gusts up to 35 mph will be common so expect the rest of the leaves to come off the trees. Stronger gusts at the coast and northern interior.

Sunday will still be a little breezy but it looks mainly dry. Seahawks kickoff temperature will be around 49 degrees. Go Hawks.

(Set clocks back one hour early Sunday morning. Sunset will be at 4:45 p.m.).