Small fire breaks out at Westin Hotel in Seattle, quickly extinguished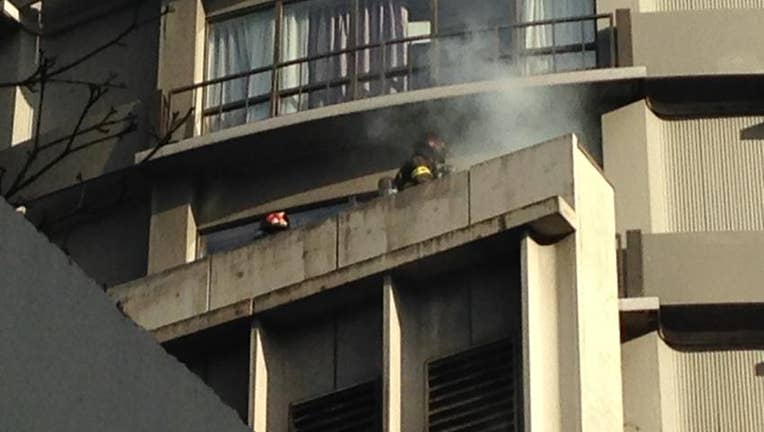 SEATTLE -- A small fire broke out in the Westin Hotel in downtown Seattle Wednesday, sparking a large Fire Department response. The blaze was quickly put out.

There were no injuries, the Fire Department said.




Seattle Fire said construction crews were remodeling a bathroom on the fifth floor of the hotel when insulation caught fire. Smoke coming out of that floor could be seen by people outside on the street.  The smoke also moved up a vent to the 10th and 11th floors.

The Seattle Fire Department said later that hotel Security evacuated the entire north Tower as a precaution.

The Fire Department estimated the damage at $40,000.