Sketch of suspect in Fircrest attempted luring case released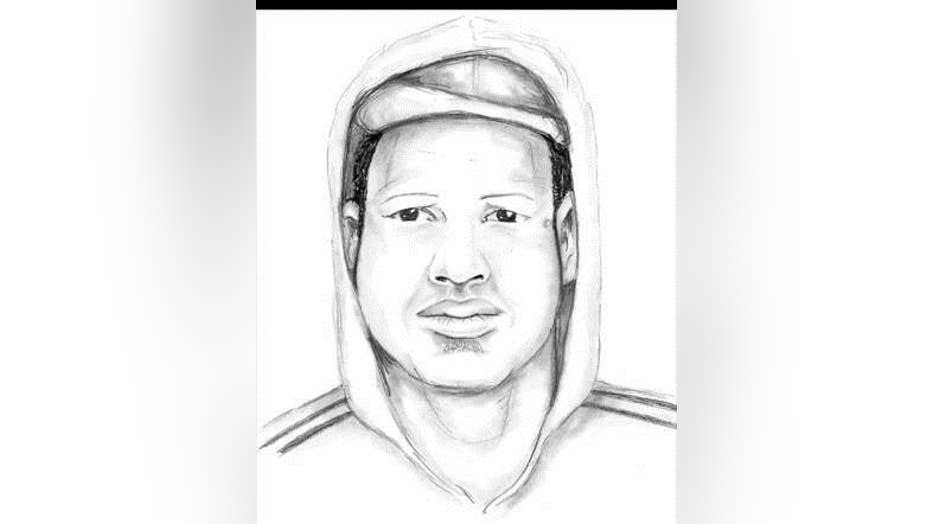 (Photo: Fircrest Police Dept.)


FIRCREST, Wash. -- Police on Thursday released a sketch of a suspect in the attempted luring of a 13-year-old girl in Fircrest on Wednesday.

The suspect is described as a heavyset Asian or black male in his mid 30s.  He was seen wearing a black baseball hat and a white jacket with a red stripe and a black stripe on the shoulders.

Crime Stoppers is offering a reward of up to $1000 cash for information leading to an arrest and charges filed in this case.  Anonymous tips can be called in to 1-800-222-TIPS (8477).

Meanwhile, parents in Fircrest are being warned to talk to their kids, as police hunt for the man suspected of trying to lure a 13-year-old girl into his car Wednesday morning.

"He drove towards me and said get in the car," the girl, Heidi Adams, said. "And I said, 'I don't know you, and I don't take rides from strangers.'"

Heidi was pretty calm, recounting what happened as she walked to her bus stop on Alameda Avenue Wednesday morning.

Her mother, Rhonda, felt differently.

"As a mother, it's the stuff that nightmares are made of," she said. "It's the stuff that keeps you up at night."

Police say a strange man in a gold sedan offered Heidi a ride. When she refused and walked away, he flipped his car around and tried to coax her two more times.

"It's kind of a weird feeling you get in your stomach," Heidi says about the way the man made her feel. "Does he have a weapon? Is he going to make me get in the car? What do I do?"

Rhonda is proud of the fact her daughter reacted quickly and got to safety.

"She was brave enough and smart enough to go to a neighbor, knock on a door. She didn't even care if she knew the neighbor. She said, 'There's somebody following me. Can you keep an eye out until my bus gets here?'"

She also got a description of the suspect. He was a heavyset man in his early 30s, of either Asian or African American descent. He was wearing a baseball cap and a white sweater with red and black stripes on the shoulder.

The police alerted nearby Whittier Elementary School, and sent a letter home with parents about the need to talk to their kids about being safe. Rhonda Adams is glad the community is being pro-active.

"You always say stranger danger, but you never really think it's going to happen," she says.

Anyone with information is asked to contact police.