'She really beat cancer!' NFL's Devon Still shares emotional message after daughter's health battle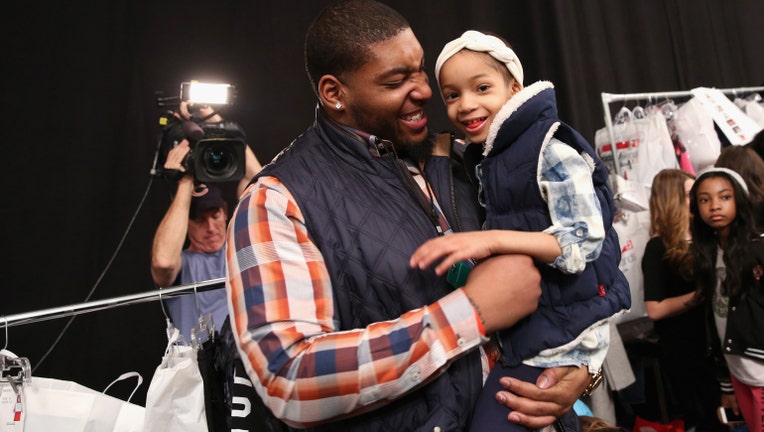 "She really beat cancer!"

NFL defensive end Devon Still is breathing a sigh of relief.

His 5-year-old daughter Leah just had her last cancer treatment.




"Words can't describe how proud I am of this girl,'' Devon wrote on Instagram. "No matter how hard it got or how painful the treatments were (and it was pretty bad a lot of the times) she never gave up!"

Still became an inspiration by sharing details of Leah's fight with cancer when he was with the Bengals. At age 4, she was diagnosed with neuroblastoma.




He hasn't played in the NFL since Cincinnati cut him in September after keeping him on in 2014 in part so he'd have health insurance to cover her treatments.

The Bengals donated more than $1 million in sales from Still's No. 75 jersey to Children's Hospital in Cincinnati for pediatric cancer research and treatment.

Scans this summer found no trace of cancer, but Leah has been undergoing treatment to help rebuild her immune system, which was destroyed by chemotherapy treatments.

Last week, the Houston Texans signed Still to a future contract for next season.

He tweeted to thank the Texans for the opportunity and said: "Leah's last treatment is Friday. I just signed a contract to get back to doing what I love. I would say this is a good week!"

The Associated Press contributed to this report.