Shawn Kemp rallies Sonics faithful ahead of critical NBA vote


SEATTLE -- As an NBA vote nears on the sale of the Sacramento Kings, a "Bring Back Our Sonics" rally was held on Seattle's Capitol Hill Monday night that featured former star forward Shawn Kemp.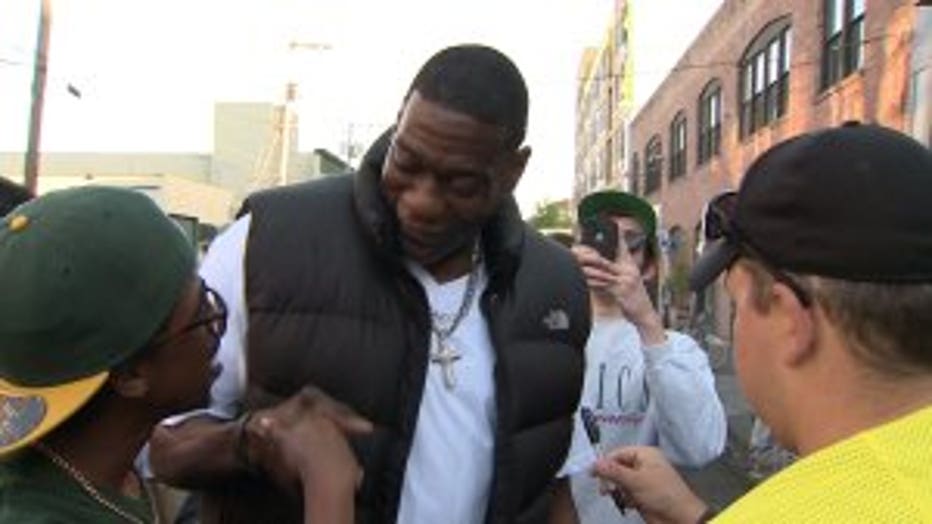 Shawn Kemp greeting fans outside the Sonics rally Monday night in Seattle.


NBA.com is reporting that the league's Finance and Relocation Committee held a conference call Monday and will meet again Tuesday before the final vote by the Board of Governors, which is made up of all the NBA owners. The board is expected to vote Wednesday in Dallas.

The committee earlier voted 7-0 against relocating the Kings team to Seattle, but since that vote, Seattle-backed investor Chris Hansen has increased his offer to buy the Kings by $75 million.

There are also reports of a "backup agreement" between Hansen and the Maloof brothers, who own the Kings, in case the league rules against the sale of the Kings to Hansen. But that remains to be seen. The vote by the NBA board is the most important element in the Kings/Sonics saga.