Senators reach deal to expand background checks on gun buyers


WASHINGTON -- Sens. Joe Manchin (D-W.Va.) and Pat Toomey (R-Pa.) on Wednesday announced a compromise on the centerpiece of gun legislation the Senate is to begin deliberating later this week -- an expansion of background checks that will cover most commercial gun sales.


"I don't consider criminal background checks to be gun control. I think it's just common sense," Toomey said at a news conference, explaining that keeping guns from criminals and the dangerously mentally ill was the right thing to do. "Background checks are not a cure-all, but they can be helpful."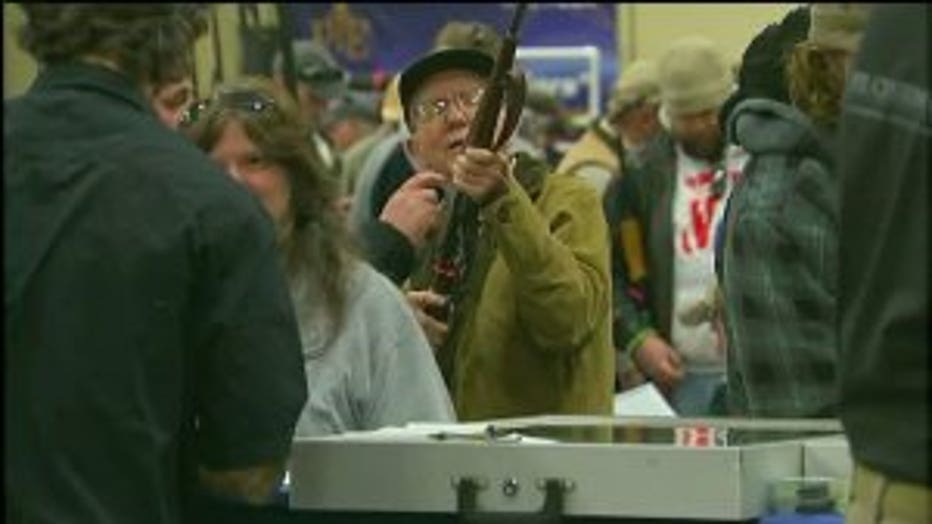 Months of negotiations between Manchin and another Republican, Sen. Tom Coburn of Oklahoma, moved slowly and eventually stalemated last week. Coburn's main objection was the insistence of Manchin and other Democrats that record-keeping requirements under current law be extended to cover the additional transactions that would be subject to background check requirements.

All 23 of President Obama's gun policy proposals

Toomey emerged late last week as the lead negotiator among a handful of Republicans that Manchin had been briefing throughout the talks. Negotiations continued well into the early morning hours Wednesday to finalize the language, after senators announced that they were within reach of a deal and the threat of a Republican filibuster to block consideration of any gun proposals appeared to fizzle.

For the complete Los Angeles Times story, go here.