Seattle's kids to get a shot at helping turn buyback guns into art


SEATTLE -- Seattle's gun buyback program earlier this year took 750 weapons out of circulation.  No one knows whether those guns would have been used for a crime, but Mayor Mike McGinn said Tuesday he's determined to put those firearms to peaceful purposes.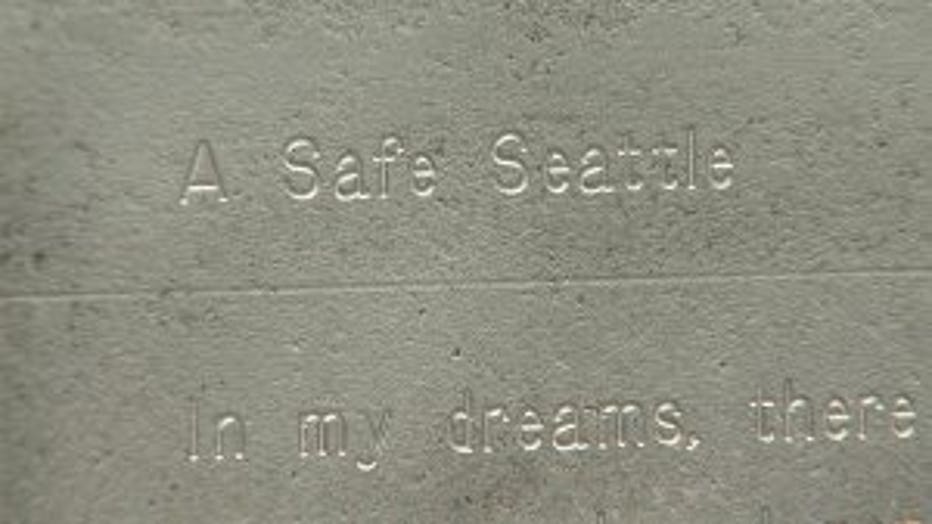 All that steel is going to be melted down into bricks that will include inscriptions from Seattle school kids about ending gun violence.  The program is called "Weapons to Words."

"This represents to me taking items of violence and being able to re-purpose them as art," said McGinn.

Student quotations will be chosen by a committee this fall. The contest is open to all public school students, from kindergarten to 12th grade.

"It's symbolic, but it's an opportunity," said McGinn.

When finished, the steel bricks will be secured in public spots throughout the city.  The program will be funded privately by Schnitzer Steel and Chihuly Studio.

Leslie Chihuly, wife of famed local glass artist Dale Chihuly, attended Tuesday's announcement.  "When you do these things that involve the creative side of the brain," said Chihuly, "it's very difficult to be perpetrating acts of violence at the same time."

The mayor acknowledges the limits of a program like "Weapons to Words," but said the discussion it will create among kids is important.

"It's heart-wrenching when they want to talk about the gun violence that they see in their own lives," said McGinn.  So if this helps with that, that would be great."

The mayor also said that a second gun buyback program is planned for this summer, and he promised that  planners have worked out the problems of the last buyback, where it turned into a bit of a gun bazaar on the sidewalk outside the event. Private citizens were offering cash for guns to people there to turn their weapons in.