SeaTac's $15 minimum wage proposal winning in early election results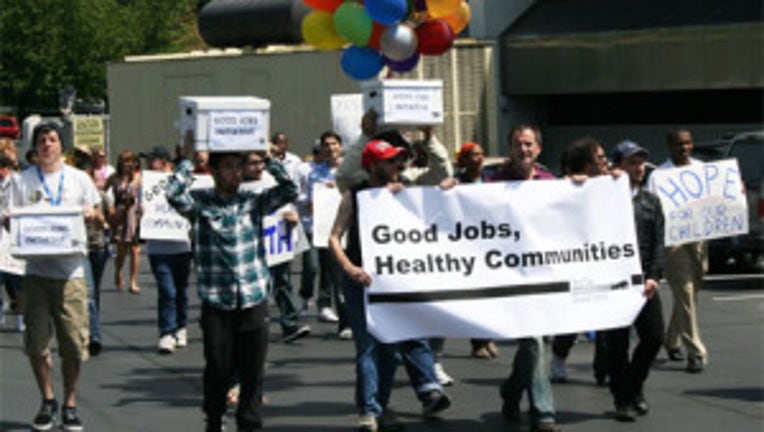 article


SEATAC, Wash. -- The SeaTac 'Good Jobs Initiative' to raise the minimum wage to $15 an hour for workers in Seattle-Tacoma International Airport and at airport-related businesses was winning 54-46%, with 3,283 votes counted Tuesday night.

Under the mail-in voting system in Washington state, ballots mailed with Tuesday's postmark are still counted once they come in. So votes will continue to be counted.

Could the small Seattle suburb of SeaTac set a national precedent?

The measure, prompted by frustration over a lack of a federal wage increase initiative, isn't just on Washington state's ballot as New Jersey, Alaska, South Dakota and Idaho either have it on the ballot or are working to gather signatures. 

Supporters of the proposal were celebrating Tuesday night's election results.

"The victory in SeaTac means that workers at the Wendy's, McDonald's, Burger King,  and Starbucks at our airport will see their pay rise to $15/hour along with thousands of others," said Ryan Parker, a fast food striker who works at Wendy's in the Ballard neighborhood of Seattle. "If they can do it in SeaTac, we can do it in Seattle, too."

The proposal, if it is approved, will ensure a $15 minimum wage for more than 6,000 workers in and around the airport.