Search for Susan Cox Powell continues in Ely, Nevada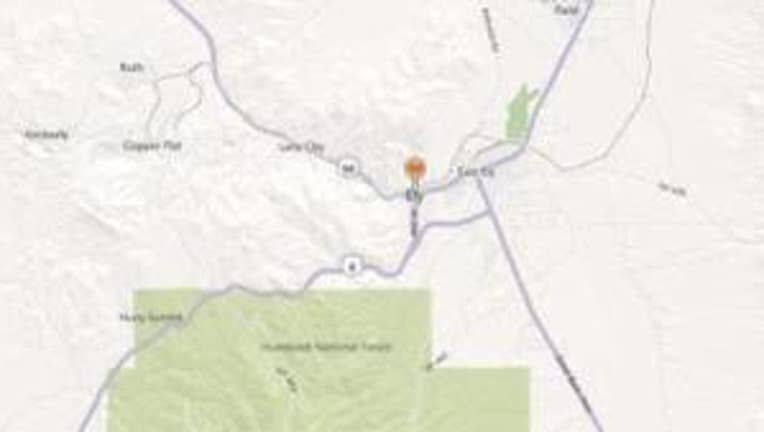 article
Police launched a search in the desert surrounding Ely, Nev. August 19 after following up on what they deemed a credible lead regarding the case of missing West Valley City mother, Susan Cox Powell.

Police say the lead was generated from information in a sealed search warrant served in connection with the search for Susan Powell.

By the end of the day, the search had not provided investigators with any new information.

"The specifics, as you are very well aware, I am not able to discuss in any detail at all," said West Valley City Police Sgt. Mike Powell. "We are here because the investigation has led us to this area and we are going to follow up on that information at this time."

Susan's parents, Chuck and Judy Cox, said they have no idea what connection Susan would have had to Nevada, but they are grateful the Department is willing to follow leads.

"I was hoping to hear something in that press conference. I was hoping to hear something that we could say, that this is what's going on," said Chuck Cox.

Earlier in the day, at the 10 a.m. news conference, police released few details, citing a secrecy order put in place by the courts. Sgt. Powell said a team of five investigators, including him, are conducting the search and they have invited the media to follow them.

Fox 13's Ben Winslow is following investigators on their search. The first site of the search was at a gravel pit on a hillside above Highway 50 near Ely, which is about 230 miles from the Utah home where Susan disappeared. Investigators searched open mine shafts behind the gravel pit. Police told Fox 13 the lead they have is what directed them to the mine shafts.

"Obviously we're here because this is where the lead had directed us to and we're following up on that," said Sgt. Powell.

Though police did not divulge anything specific as to what their lead may be, they were seen searching dozens of abandoned mine shafts, many of them within a short walk from the county road.

"And so we're going back and clearing each one as we come to them," said one law enforcement officer.

Fox 13 contacted Susan's father Chuck Cox on August 18. Chuck was surprised by the new search and called West Valley City police. He spoke to investigators and they said they were pursuing new information. Cox says this gives his family hope.

"I have talked with the West Valley City police and so they have now talked to me about it, but they did not share what the information was," said Cox. "They didn't tell me if they found a shoestring or a mass grave. They didn't say anything."

The Cox family said that they have been afraid to leave home and to get the phone call they've been dreading.

"It seems inappropriate to take a vacation," said Cox. "It's inappropriate to do anything except stay by the phone."

Susan, a 28-year-old mother of two young sons, went missing from her West Valley City home on Dec. 7, 2009.

After Susan's disappearance, her husband Josh and his two sons moved to Puyallup to live with his family. He believes the mother of their two sons ran off with another man. He also told Q13 FOX News that he is disappointed police have not found her yet.

Josh told reporters in Seattle he was overjoyed by the news of the search. Police are still calling him a person of interest in the case. He told police back in 2009 that he took the couple's two young sons on a midnight camping trip in subfreezing temperatures on the night she disappeared.

"I want Susan to be found healthy and frankly - if possible - happy too," said Josh. "I want my sons. I do want my sons to be able to get to know her and be around her."

Susan's disappearance has divided the two families. Josh has filed a restraining order against Susan's father, Chuck.

The Powell family says their theory is that Susan ran away from her family and may have had an affair. Susan's parents say their daughter would never leave her two children.

Chuck Cox says his family is hoping the new search will lead to closure in the case.

Both families agree they should not focus on their legal battles, and focus on the search for Susan.

"Right now our daughter is missing," said Chuck. "And we want to get her face back out there so people are looking for her."

"Everything gives me hope," Chuck said. "Every morning we wake up with a hope that we are going to get a call and that she's gonna be found. Every night, we hope that we'll be woken up in the middle of the night with a call. It would be nice to have some closure."

Friends of Susan Powell in West Valley City are continuing their efforts to find her by distributing flyers Saturday to people on the corner of 5600 West and 3500 South from 11 a.m. to 3 p.m. in West Valley City.

Stay with Fox 13 News and fox13now.com for the latest developments on this story.