Rough day for travelers as Snoqualmie Pass sees closures, big backups; up to 4 feet of snow expected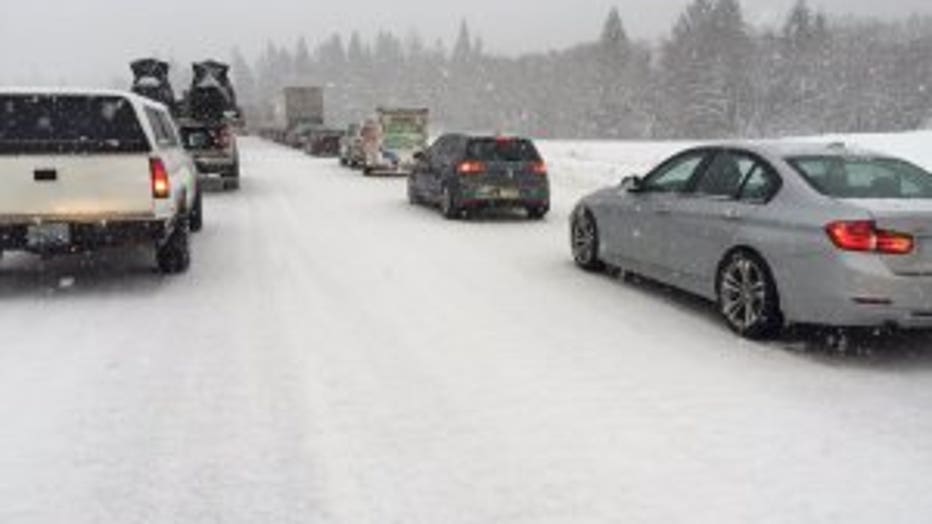 SEATTLE -- Snow keeps piling up in the mountains!

It's great news for skiers, but not so good for people trying to get over the mountain passes as holiday travel ramps up.

Snoqualmie Pass is reporting more than 18" of fresh snow in the last 24 hours.




WSDOT closed Snoqualmie Pass early Friday for avalanche control.

The freeway reopened, but later closed again. WSDOT did not expect eastbound lanes to reopen until 8 p.m. (closure at North Bend).

Westbound was open as of 2:45 p.m. but there was a significant backup due to a collision near Cle Elum.




This active weather pattern continues for the mountains through next week. Plan on wintry driving conditions through Christmas Eve.

New snowfall totals for next week could approach 4 FEET at pass level. Quite the opposite of last year!

We're seeing some heavy on/off showers in the lowlands this morning and our high temperature happened about 5 am in Seattle around 50 degrees.

We'll be colder as we get into the afternoon, likely in the mid 40s. Overnight lows will be in the 30s. The South Sound might be a bit frosty tomorrow morning. Saturday looks mostly dry with a few isolated showers.

Here are some tools to help you during the holiday travel season:


Overnight Saturday into Sunday is looking wet– and then we'll see some passing showers through the Seahawks game in the afternoon. It might be a bit breezy as well.

Monday and Tuesday another atmospheric river is pointed at the NW again for more lowland rain and mountain snow.

Right now, it looks like we see some showers on Wednesday but drying out for Santa on Christmas Eve and Christmas itself looks chilly but dry.