Report: Halloween decorations came with handwritten note describing forced labor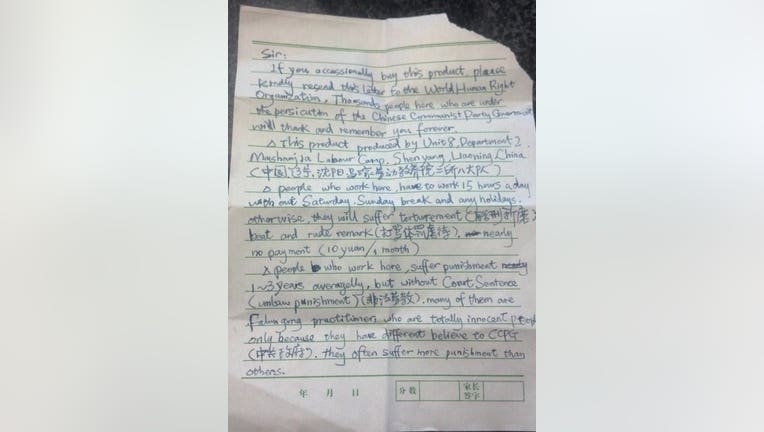 PORTLAND-- Julie Keith, 42, found an unexpected, and understandably haunting, handwritten note in a box of Halloween decorations in October, the Oregonian reported.

Tucked inside a box of Styrofoam headstones, Keith found a note allegedly sent from a worker at a Chinese forced labor camp. The letter, written in English and Chinese, described the force work laborers were required to do, and alleged injustices by the Chinese Communist Party Government.

"Sir," the letter began. "If you occasionally buy this product, please kindly resend this letter to the World Human Right Organization. Thousands people here who are under the prosecution of the Chinese Communist Party Government will thank and remember you forever."

To read the full letter and rest of the story, click here.