Remembering unsolved murder of homeless woman beaten, set on fire on Thanksgiving Day


SEATTLE --  Thanksgiving day marks 13 years since 42-year-old Davina Garrison was found beaten to death, wrapped in a blanket and set on fire next to a building under the Alaskan Way Viaduct in the 500 block of Alaskan Way South.

The Navajo woman, originally from New Mexico, was homeless and died from  severe head trauma.  Transients in the area discovered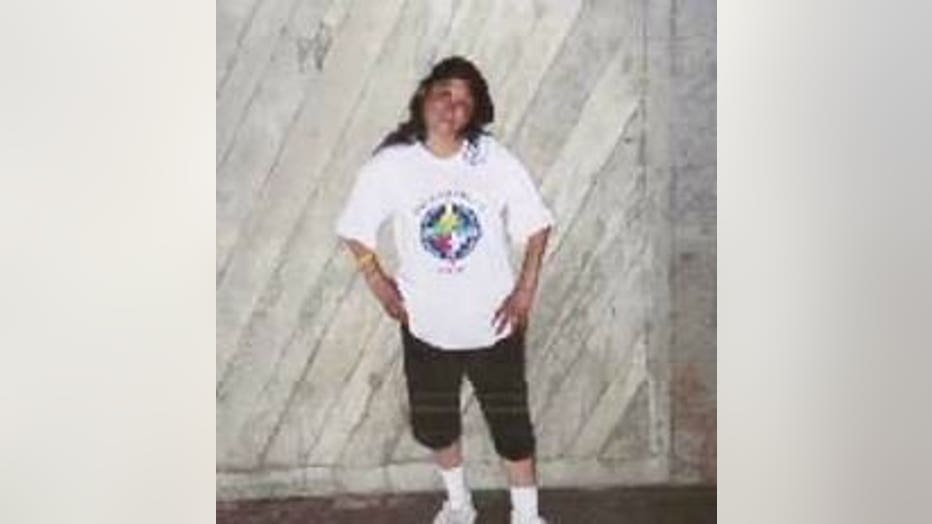 her remains when they saw the fire.

"They just thought it was some burning debris, maybe a brush fire, something like that," said Seattle Det. Rolf Norton.

No arrest has been made in the case, but Det. Norton remains hopeful a $4,000 Crime Stoppers reward for an anonymous tip that leads to an arrest will help.

"It's been very challenging. There were some items of evidence that we collected at the scene that we were able to try and process, and at this point, leads are kind of dead ending," he said. 

WHEEL (a homeless women's organizing effort) and Women in Black, who hold silent witnessing vigils honoring the lives of homeless individuals who have died while living on the streets of Seattle, did a cleansing ritual where Davina's body was found.  

"She was a lovely young woman with a great many difficulties who did not get the help she needed.  If we had a society where we all really cared about each other, Davina wouldn't have been homeless," said WHEEL member Anitra Freeman.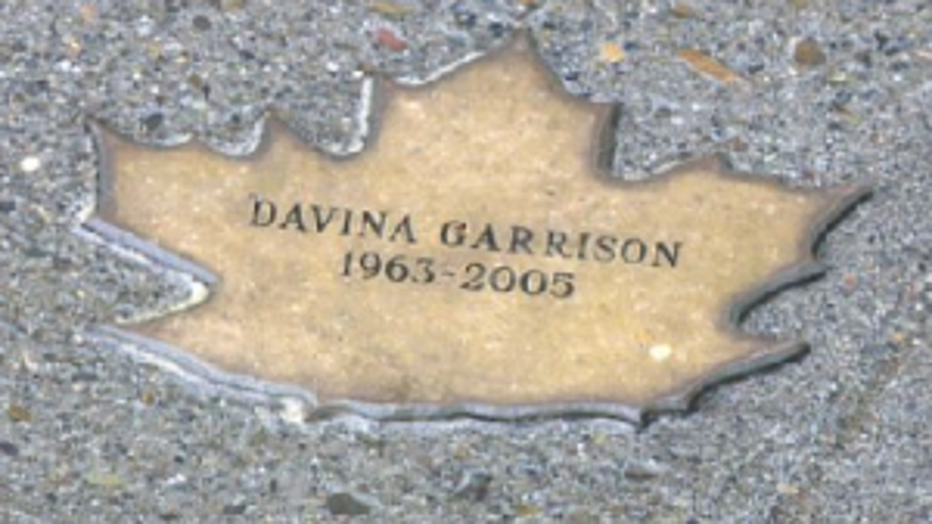 bronze leaf of remembrance on the sidewalk outside the Seattle Justice Center at 600 5th Ave.  

"We want to lift up homeless people in both death and life and say that everyone, whether you know them or not, should be cared about," said Freeman. 

The leaf is among hundreds placed around the city as part of a public art project conceived by artist Clark Wiegman, who installed the bronze Tree of Life sculpture at Victor Steinbrueck Park. 

"It has cut out leaves and then the leaves have the names and dates of homeless people who have died and we put those on the sidewalks all over the place," said Freeman.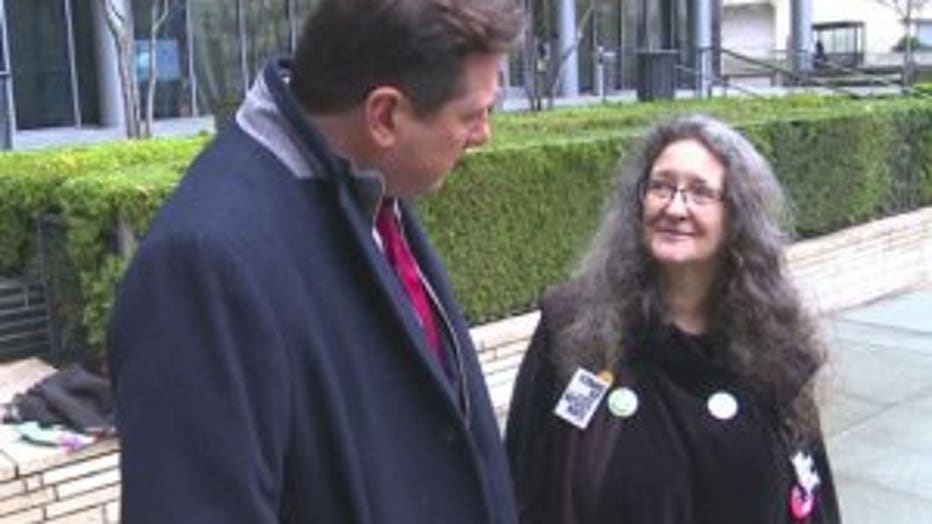 Anitra Freeman from WHEEL talks with Washington's Most Wanted host David Rose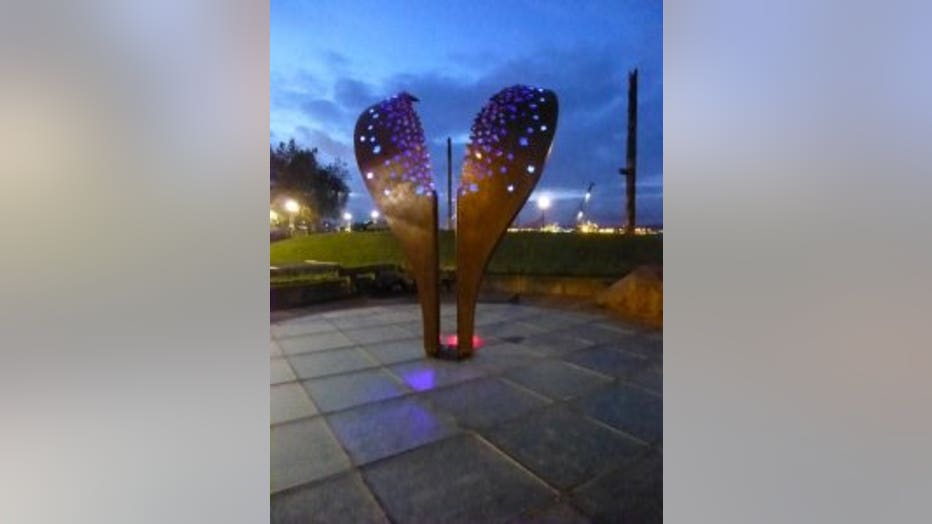 Tree of Life photo at Victor Steinbrueck Park courtesy Homeless Remembrance Project

So far this year, The Homeless Remembrance Project says 108 homeless people have died in King County either from being outside or from violence.

"If you leave people out there for years, you can't scorn them for being broken. We've got to take care of people," said Freeman.

On December 21st,  volunteers including homeless women, faith community leaders, designers, artists, social service providers and other friends, will gather for a Winter Solstice Vigil at 4:20 p.m. at Victor Steinbrueck Park for National Homeless Persons Memorial Day to honor their lives.

There will be a silent procession to Westlake Park at 4th and Pine for a candlelight Women in Black vigil.

"We talk about their life, as much as we know about it, more than their death," said Freeman.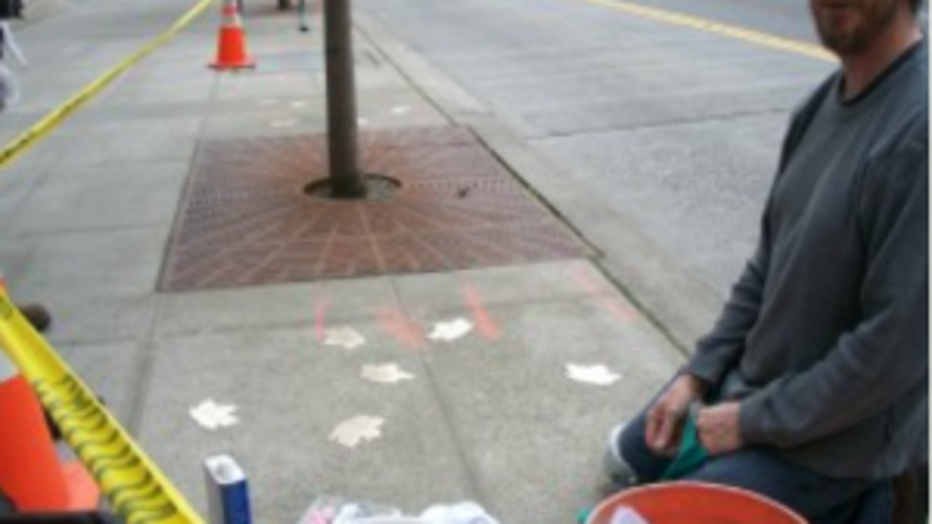 Artist Clark Wiegman installing Leaves of Remembrance. Photo courtesy: Homeless Remembrance Project


Word of Davina's death grabbed the attention and hearts of strangers like Mary Suhm, who we talked with in 2015.

"Although we didn't know Davina Garrison, we consider ourselves her friends," Suhm says.

She and a few others started the "Friends and Family of Davina Garrison" group and put together a reward.

Another member of the group, Marite, says, "Here was this woman on the street alone, defenseless, and it absolutely ripped us when we found out that she had been set on fire. A group of us got together and put up an additional $3,000 as a reward for information leading to who did this."

When asked why, their answer was simple.

"We went to the cathedral, they read off 92 names of homeless people who have died in Seattle which is a staggering number of people, but in Davina's case, the fact that she was set on fire like she was garbage, she wasn't garbage, she mattered," Marite explains.

With their donation, Crime Stoppers of Puget Sound is offering a $4,000 reward for anyone who has information leading to the arrest of those responsible for Davina's murder.  You will never be asked to give your name. It is 100 percent anonymous.

If you think you have any information on her murder, please call CRIME STOPPERS: 1-800-222-TIPS or you can submit the information at www.P3Tips.com or download the P3 Tips App to your cell phone.